2021 Halford Hewitt – revised dates
The 2021 Halford Hewitt will now, all being well on the Covid-19 front, be played between the 9th and 12th September, rather than in April.  And the draw will be made on 30th June, via Zoom if necessary.
The first two rounds will, unusually, be played at Prince's and Deal before the main tournament moves to Deal for the weekend.  The first round of the Plate will actually be played at Royal St. George's on the Friday, then Prince's on Saturday and Deal on Sunday.
I am sure that we can arrange some practice on the Wednesday but exactly where is uncertain.  The usual practice arrangements will not be apply.
Adrian Sharpin remains as our Team Captain.  He can be contacted at asharpin@mayowynnebaxter.co.uk
Chris Walker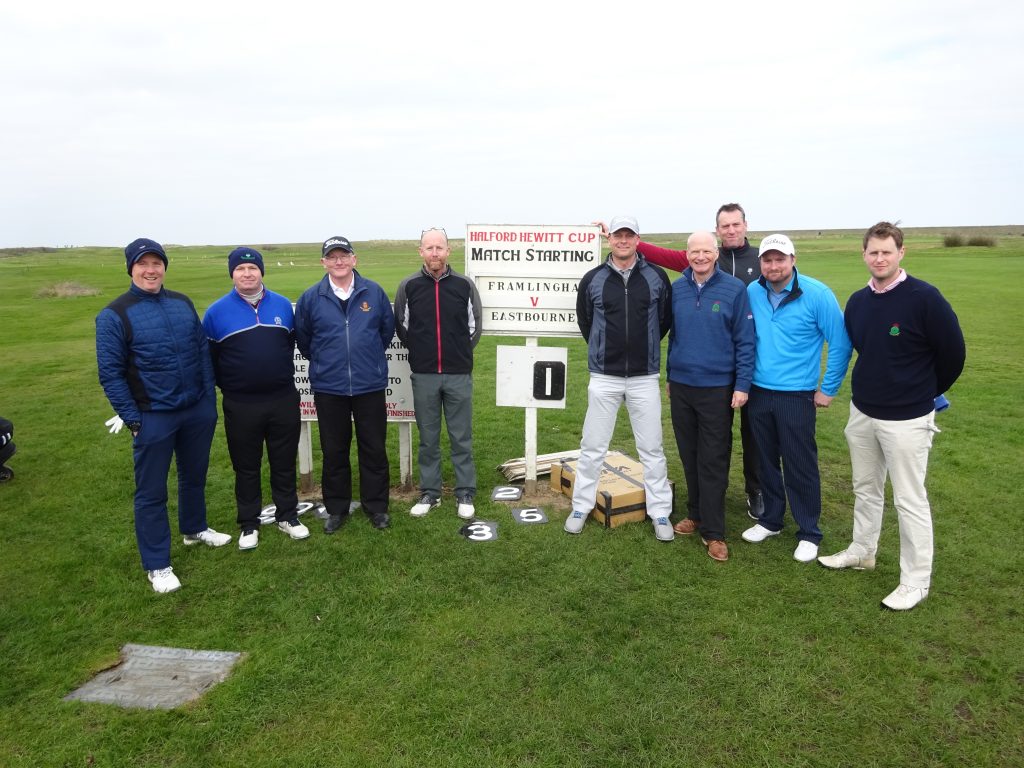 The majority of the team that represented Eastbourne in the 2019 Halford Hewitt.