2023 OEGS Norfolk Tour, 28th to 30th April
Once again we were blessed with fine weather for our annual golf tour to the North Norfolk coast over the May Day bank holiday weekend.
Our merry band of 10 golfers met on the Friday for a light lunch at Hunstanton GC and in the afternoon with help from Andrew Sherwood who organised various members to play with our group, we tackled the championship links course overlooking the Wash and rated as one of Britain's 'Top 100' courses. After an enjoyable round we then headed to The Lifeboat Inn, Thornham, for dinner.
Saturday at Royal West Norfolk (Brancaster), where we play every year for the Peter Robinson Salver, turned out to be a beautiful sunny day. This historic links course is ranked 61st in the world and is situated with the North Sea on one side and saltmarsh on the other. Playing foursomes and with help from George Eve enabling us to play at a vastly reduced green fee, the eventual winner was tour organiser, David Burt and Brancaster member, Tom de Winton, who just pipped last year's winner, Iryna Photiou, who was partnered by Colin Farrant and accompanied by his handsome and extremely well behaved two and a bit year old Vizsla, 'Blue'. That evening we enjoyed a delicious dinner at the Duck in Stanhoe.
The following day we headed along the coast to Sheringham GC, which runs alongside the North Norfolk steam railway line, known as the 'Poppy Line', on one side of the course and spectacular views of the North Sea on the other. Once again, Andrew Sherwood, although he wasn't able to play due to a back injury, cajoled a few Sheringham members to join us, as did new Norfolk tourist, Tony Riddick, who also persuaded his son, Billy to play with us and ably demonstrate just how far young golfers can hit a ball!!
All in all, a great weekend of golf in Norfolk.
David Burt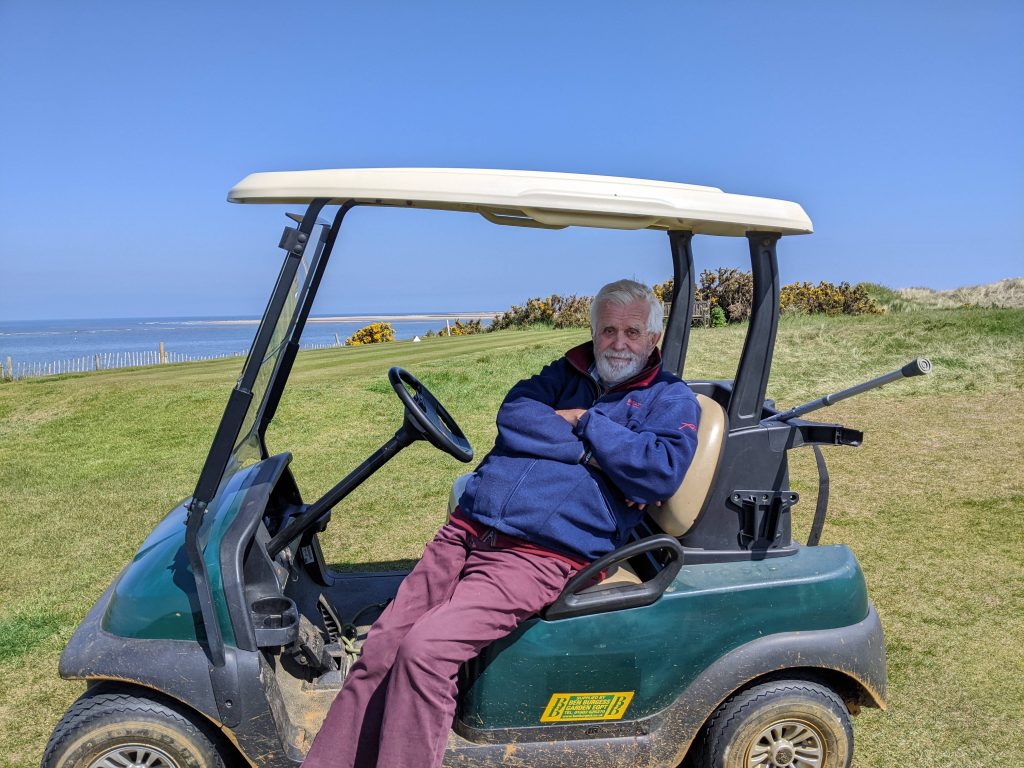 Our host at Royal West Norfolk GC, George Eve.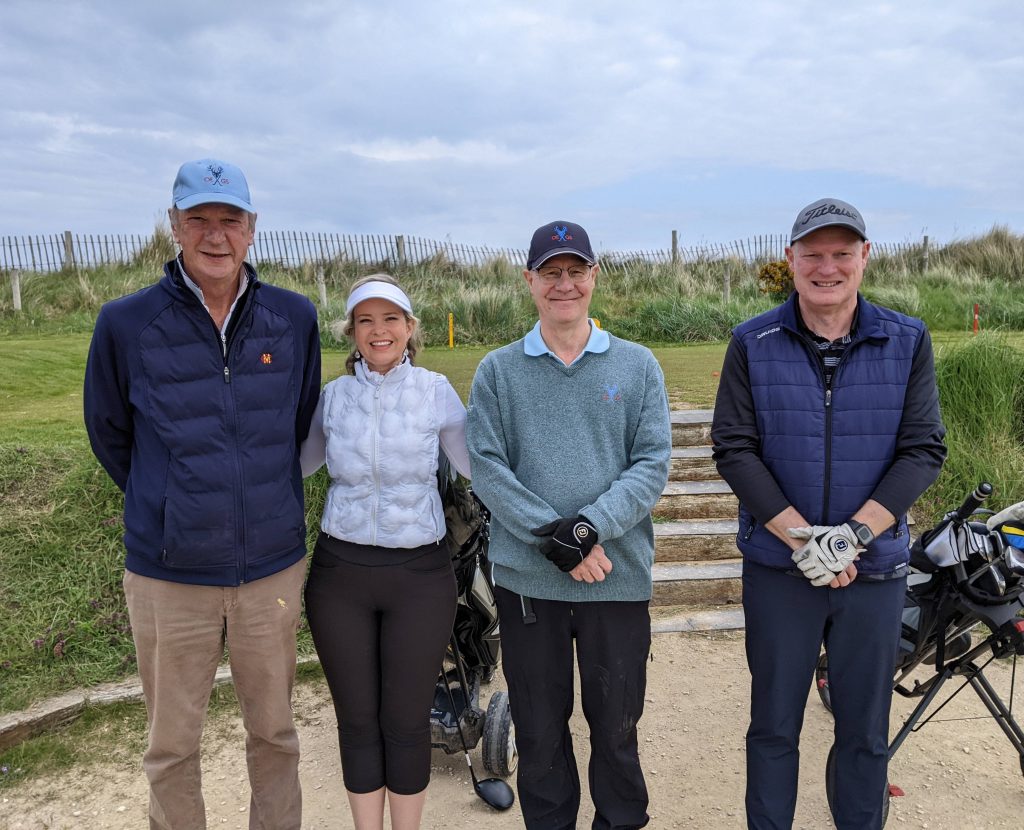 Colin Farrant, Iryna Photiou, Ian Henley and Tony Riddick at RWNGC.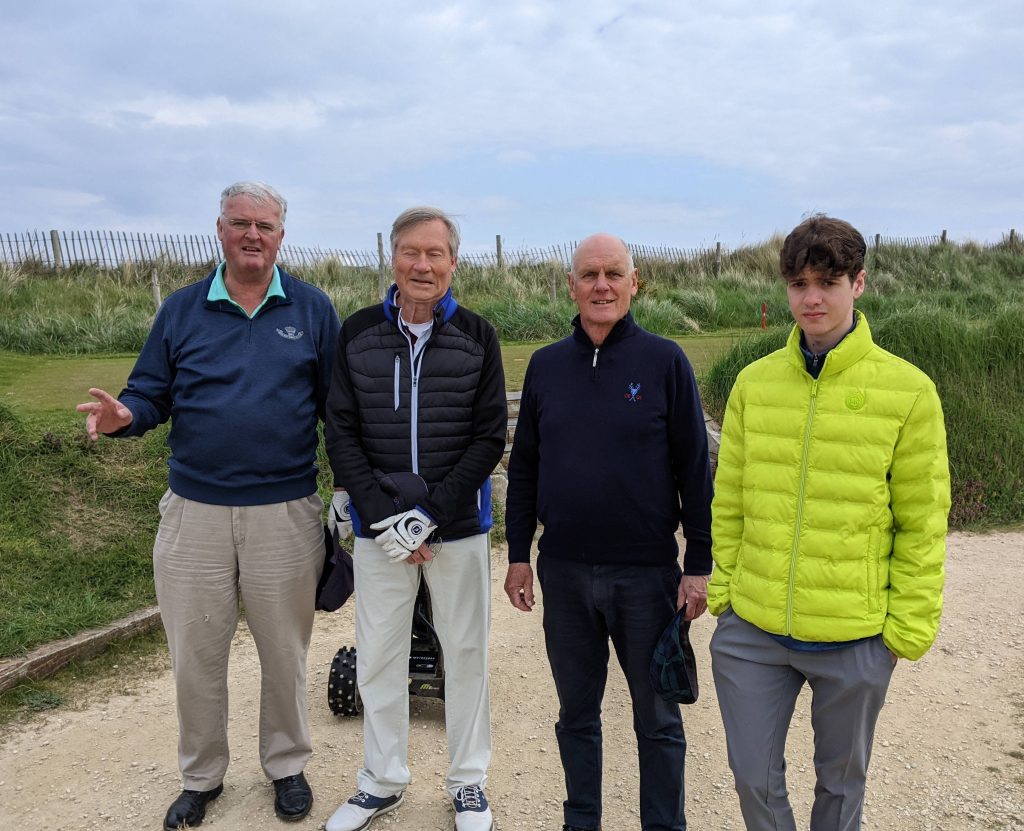 Tom de Winton, David Burt, Tony Dunn and Alex Photiou.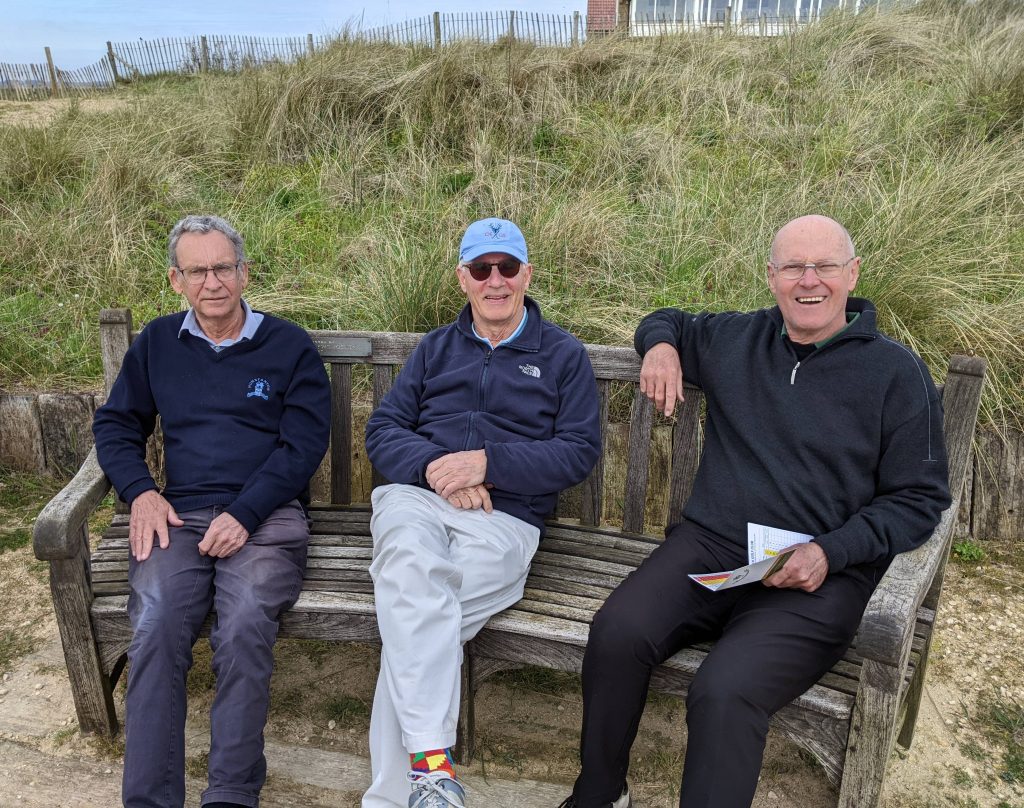 Ian Hamilton, Peter Henley and David Dunn.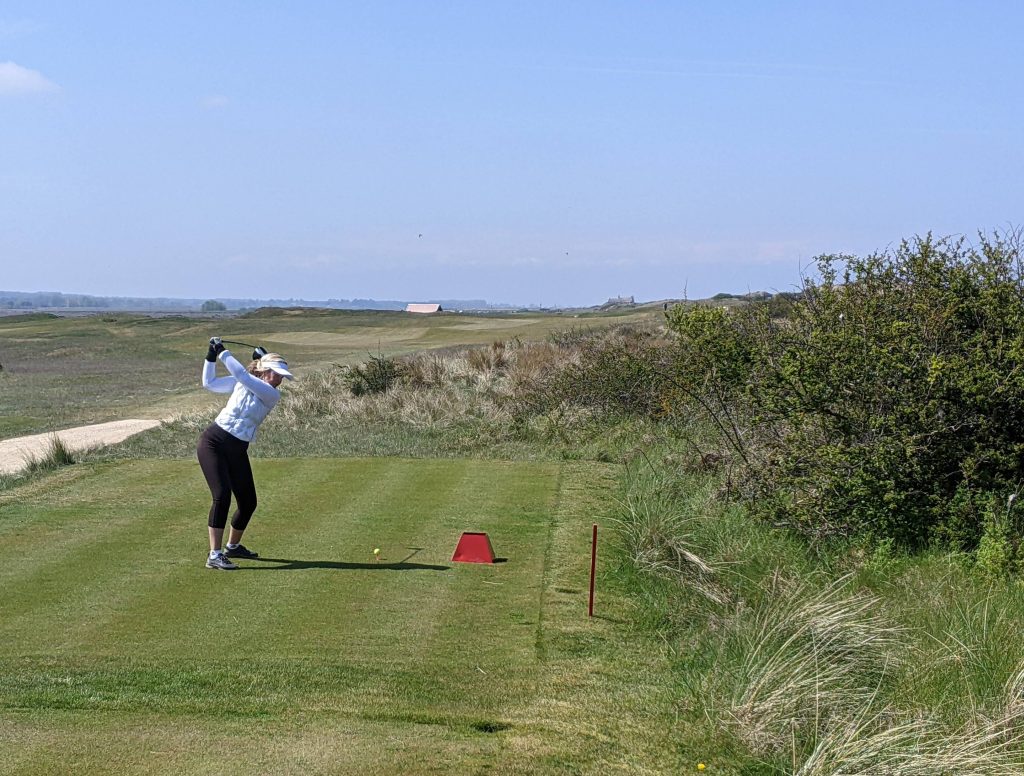 Iryna Photiou driving at the 14th at RWNGC.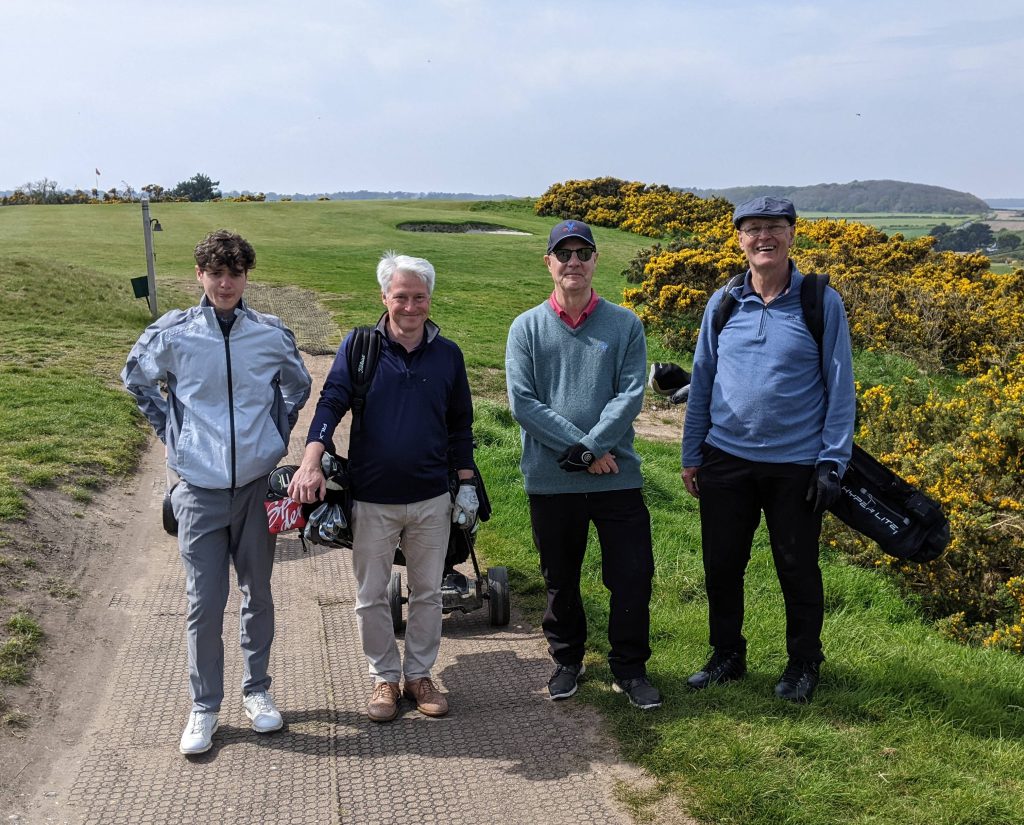 Alex Photiou, Michael Annison, Ian Henley and David Dunn at Sheringham.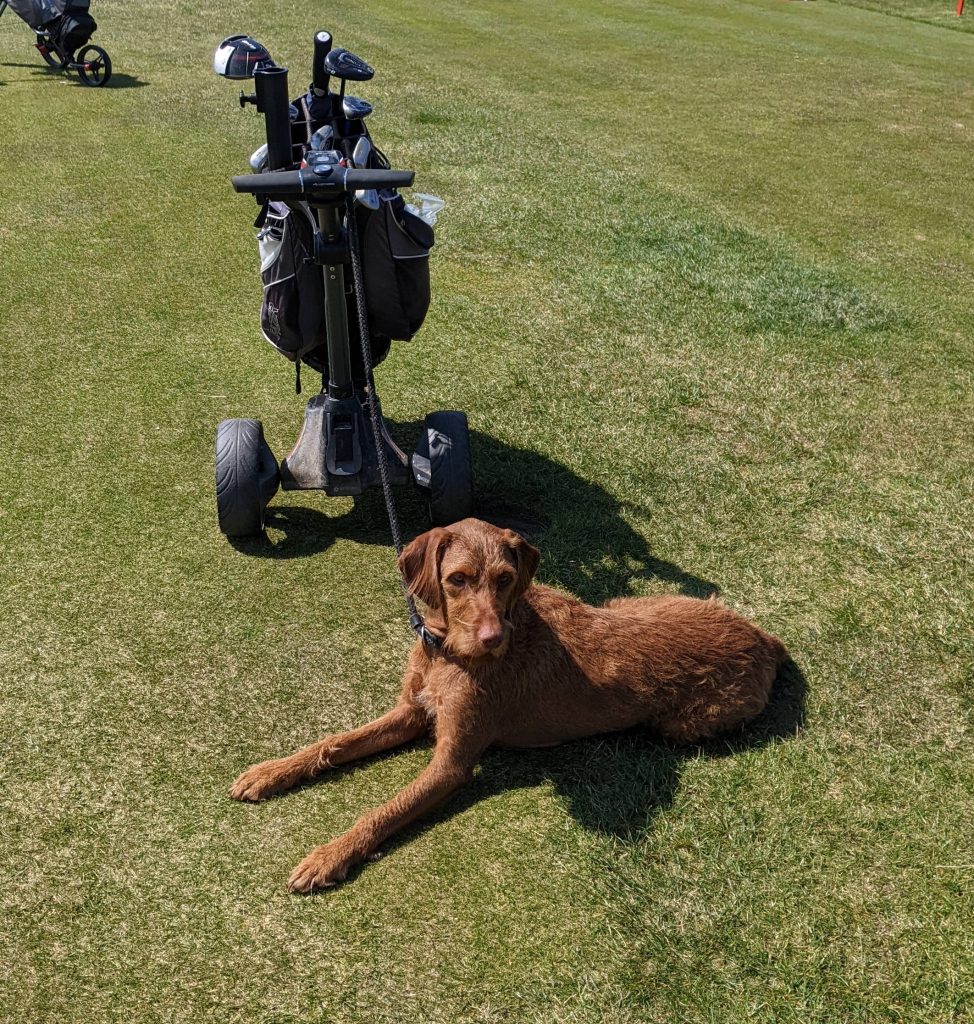 Colin Farrant's dog, Blue.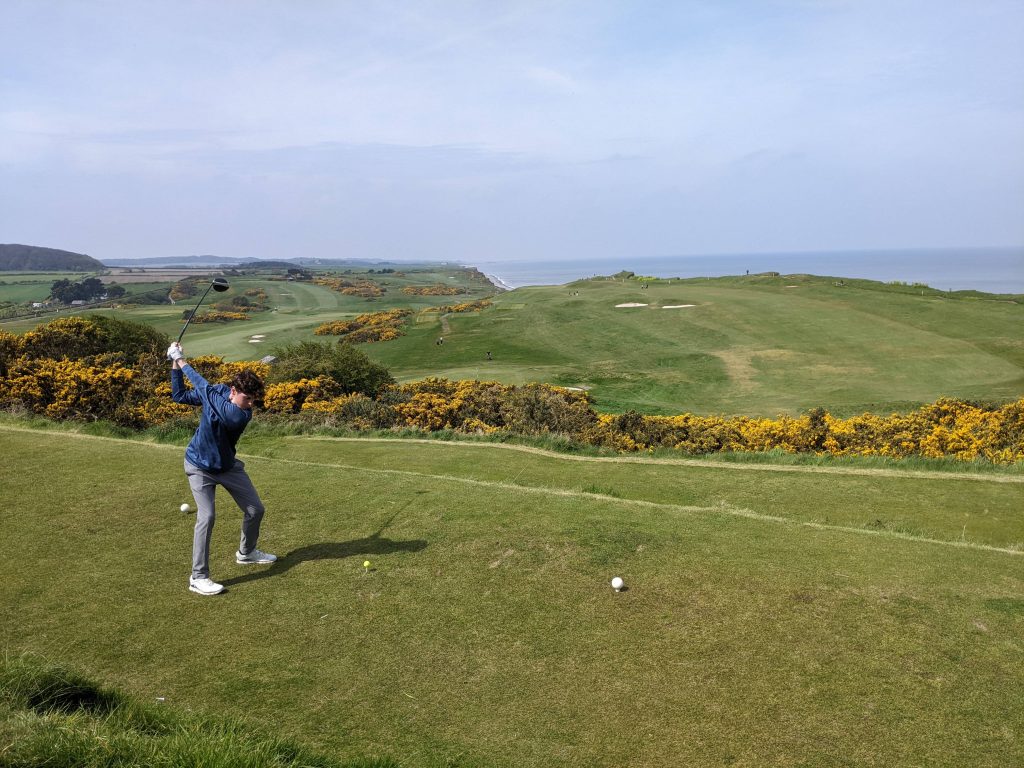 Alex Photiou driving at the 5th at Sheringham.