Grafton Morrish – 1st to 3rd October 2021
The Grafton Morrish was back in 2021 and after some practice late on the Thursday afternoon we took on Bedford School in the First Round early on the Friday morning at Hunstanton. Adrian Sharpin and Jack Hughes won handsomely by 5&4 but late substitutes Chris Walker and Andrew Sherwood lost by 5&3. The third match involving Tim Mote and Ben Dawson went to the last green but a birdie there by Bedford secured them the victory.
We played at Sheringham on the Friday afternoon thanks to Andrew Sherwood and friend signing us in. And on the Saturday morning at Brancaster in pretty challenging weather conditions we played in the Plate but came well down the field with our 3 Stableford scores. Millfield won the main competition, beating Malvern in the Final.
Once again we had a most enjoyable time and it was particularly good to have new boy Jack Hughes along and being able to introduce him to 3 of the top golf courses in Norfolk.
Chris Walker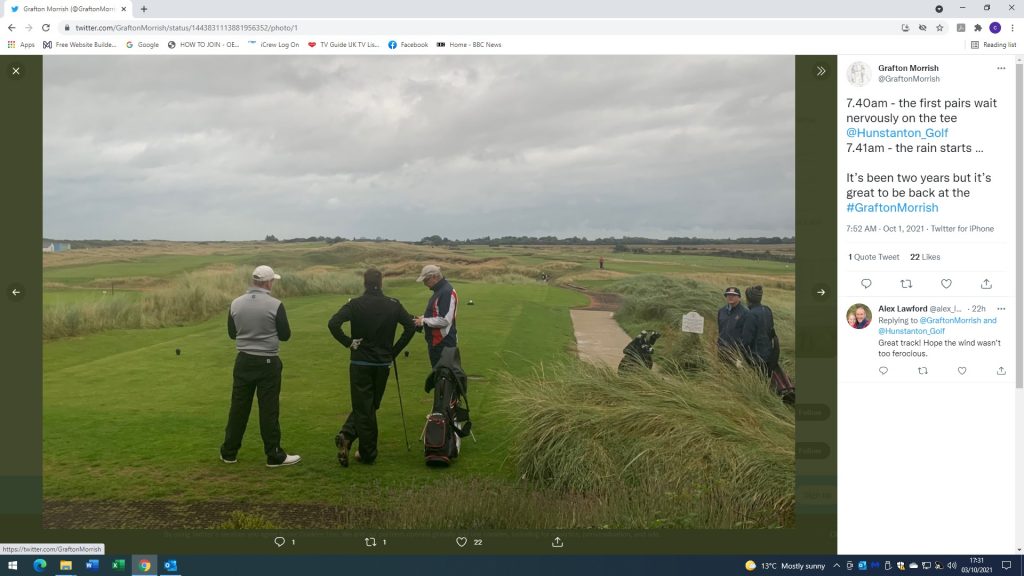 Jack Hughes in black on the first tee at Hunstanton, Adrian Sharpin in red going down the fairway, Chris Walker and Andrew Sherwood waiting beside the tee.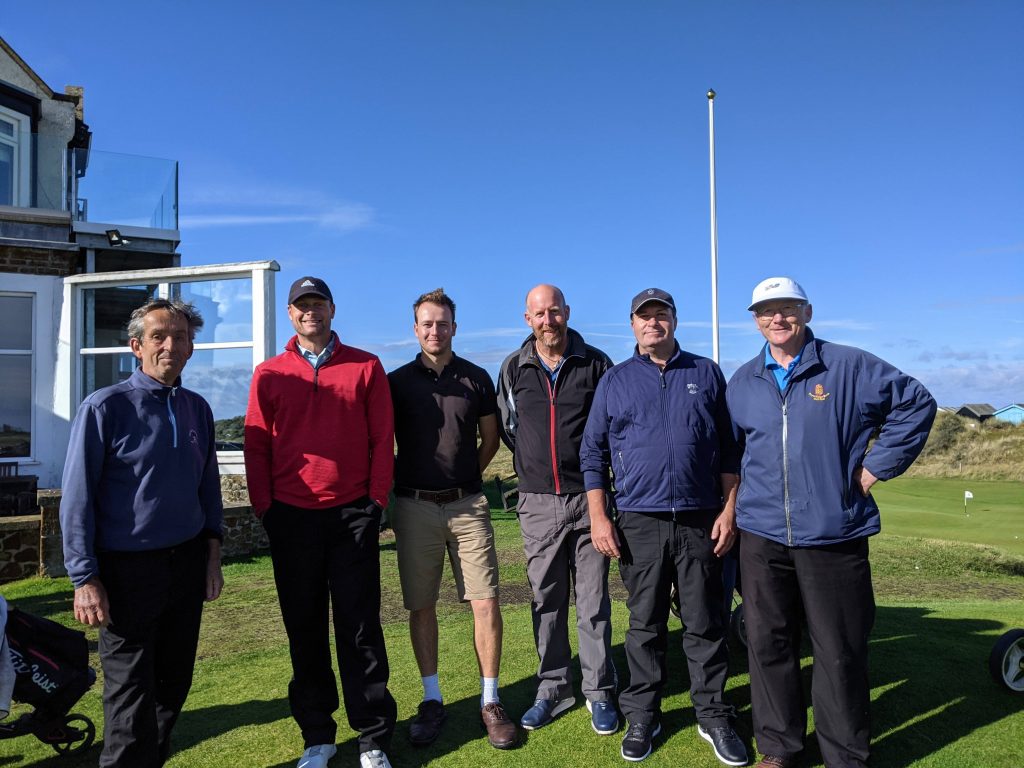 Andrew Sherwood, Adrian Sharpin, Jack Hughes, Ben Dawson, Tim Mote and Chris Walker at Hunstanton.