Halford Hewitt – 9th to 12th September 2021
The 2021 Halford Hewitt, postponed from April because of the Covid pandemic, was played in the most glorious weather. And the 3 golf courses involved – Deal, Prince's and Royal St.George's – were all in wonderful condition with extremely challenging rough.
The Eastbourne team of 10 in the main competition, playing at Prince's, came up against the might of Eton (for the first time ever in the history of the Hewitt). Overall they were too strong for us, winning by 4.5 matches to 0.5. The halved match came courtesy of our first pair of Peter Walker and Ben Dawson who birdied the last hole to achieve such a result.
In the First Round of the Plate, played on this unique occasion at Royal St.George's, our team of 6 lost 2-1 against Lancing. Peter and Ben were once again our heroes winning by 4&2.
Adrian Sharpin captained the team. The other team members were: Adam Walker, David Barwell, Tim Mote, Charlie Oakley, Geoff Campbell, Angus Stewart and Will Hylton.
Loretto won the Hewitt with an extremely strong team and Epsom the Plate beating Hurstpierpoint in the final.
My thanks to all involved. We had a great time, especially at the dinner in our house, Coldham on the Wednesday evening to which we welcomed David Stewart and Christine Todd.
Chris Walker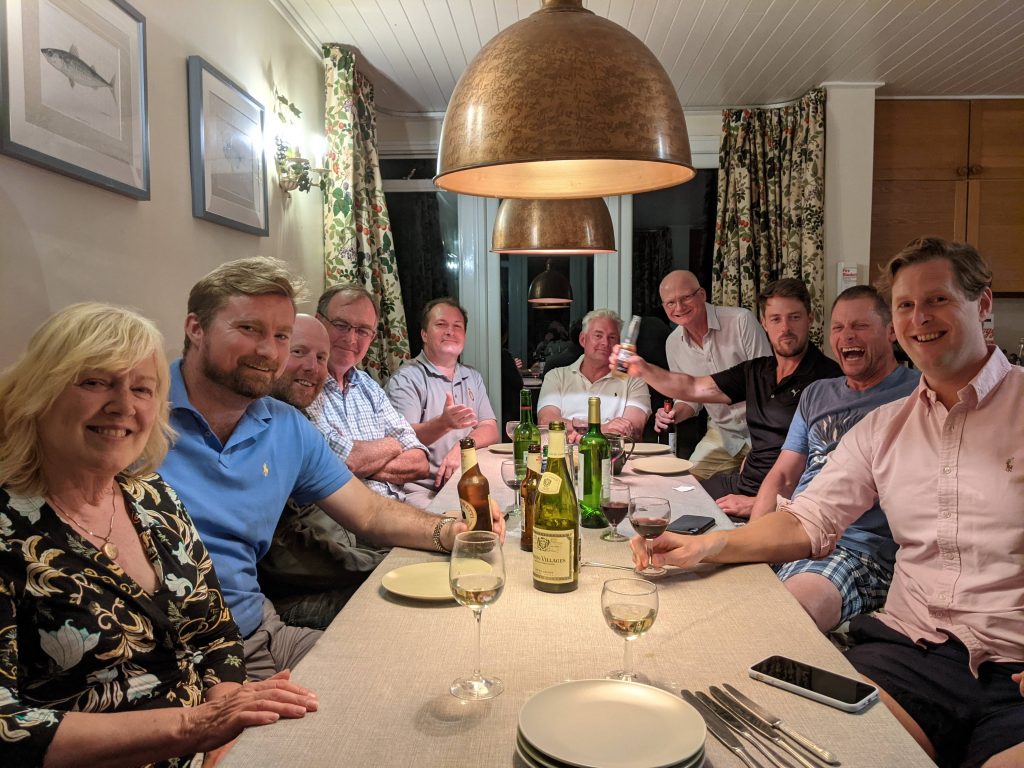 The Wednesday night dinner.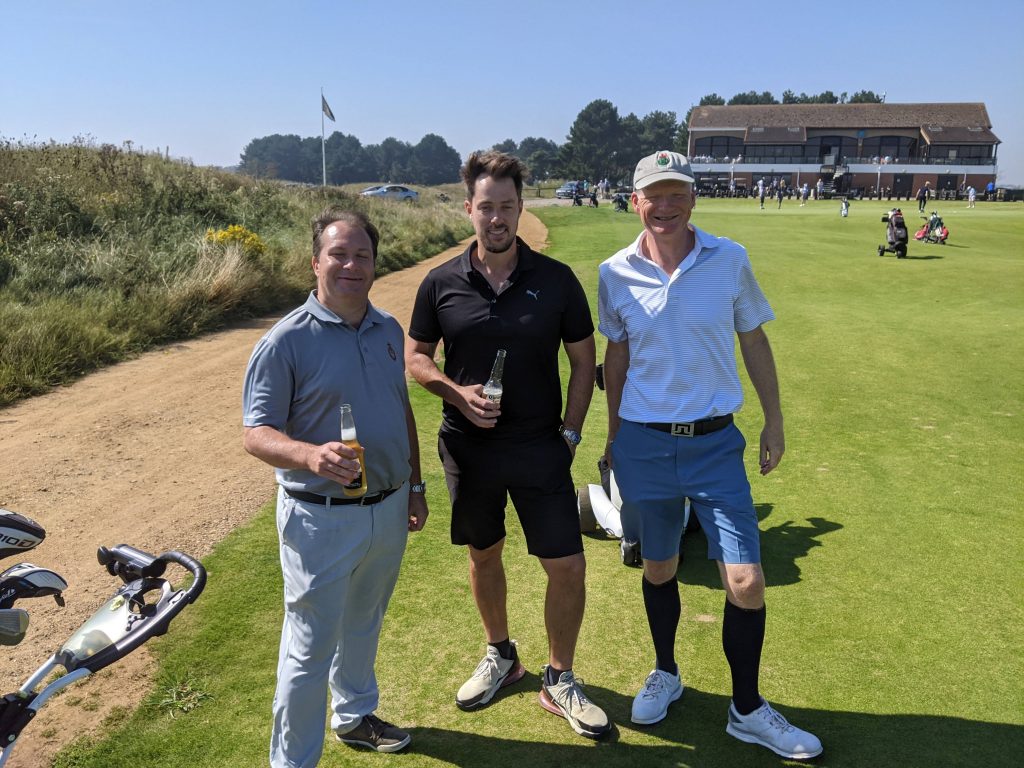 Tim Mote, Peter Walker and David Barwell practicing at Prince's.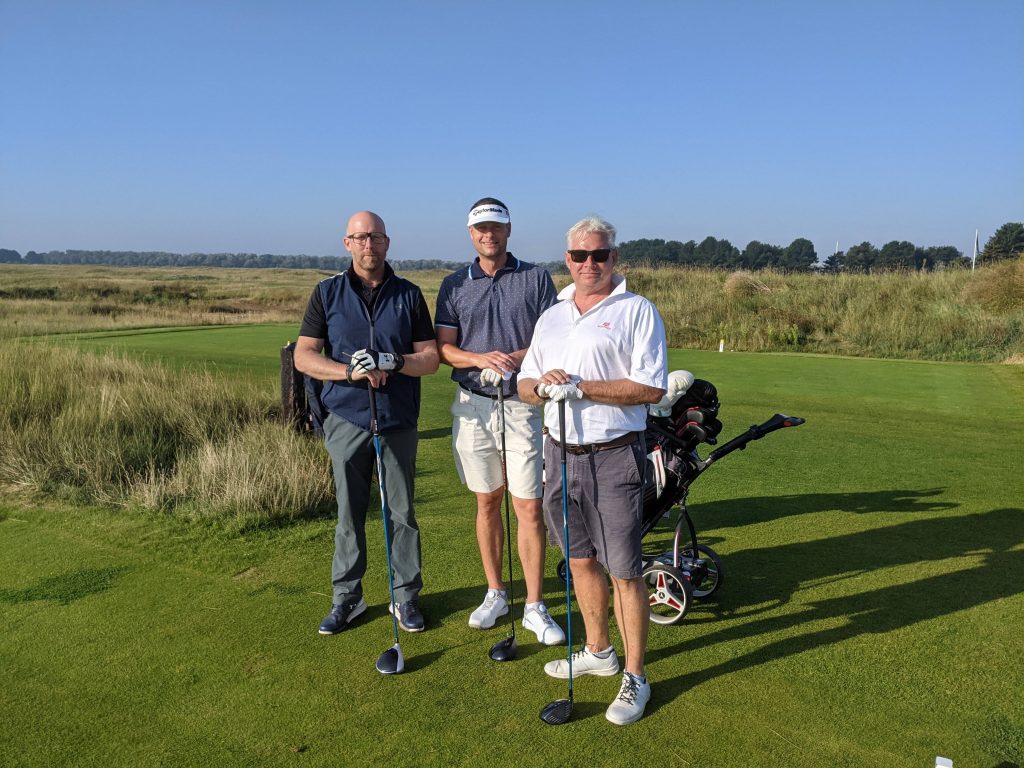 Ben Dawson, Adrian Sharpin and Adam Walker also at Prince's.