Harry Rimmer wins the 2023 Richard Day Knockout Tournament – Rye GC, 21st October 2023
The semi-finals and final of the 2023 Richard Day Knockout Tournament were played on Saturday, 21st October at Rye.  Conditions were extremely challenging with torrential rain for much of the day and a very strong wind.  But not one of the players complained or asked (say) for matches to be played over less than the full 18 holes.
In the semi-finals, Harry Rimmer beat Richard Gourlay by 4 & 2 and David Barwell won by 3 & 2 against Tony Dunn.
The final saw Harry emerge victorious over David by 3 & 2 but he had to work hard.  David was receiving just a single handicap stroke, was 3 up after 6 holes and holed several very good putts.  Harry however persevered and his closing pars on holes 15 and 16 were most impressive.
It was great to have Louise, Claire and Chloe Day along for lunch and for them to meet the semi-finalists. Chris Stephenson was thanked for making this day at Rye possible.
24 members of the OEGS entered this year but we hope for a greater number in 2024.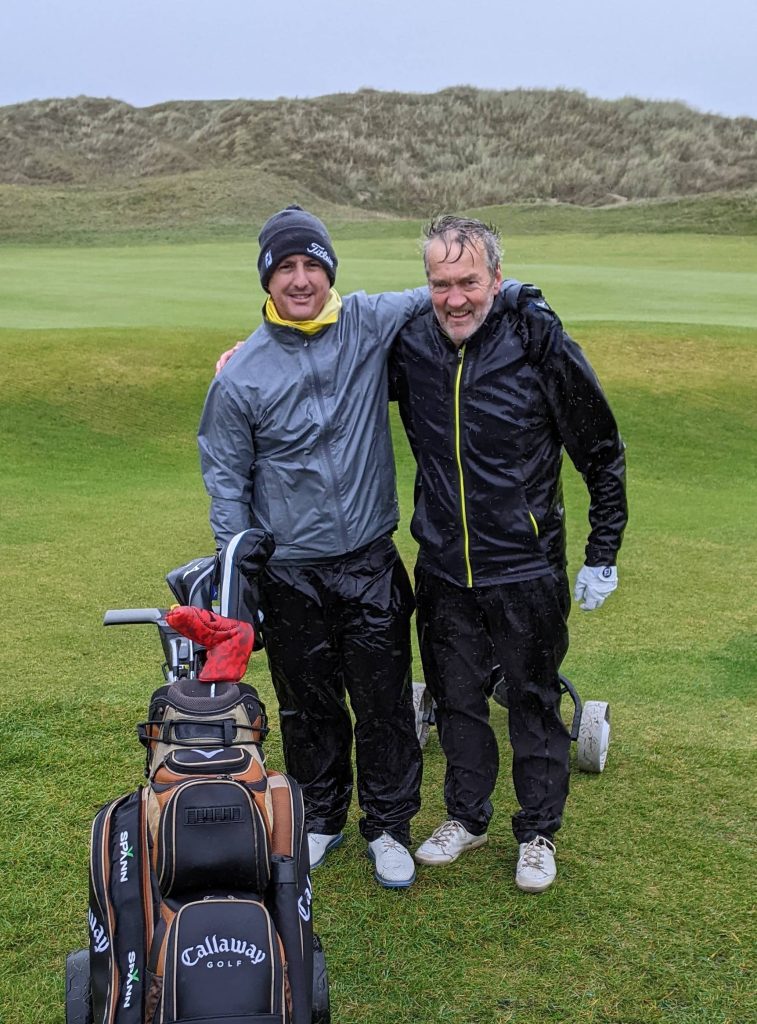 Harry Rimmer and Richard Gourlay in semi-final no.1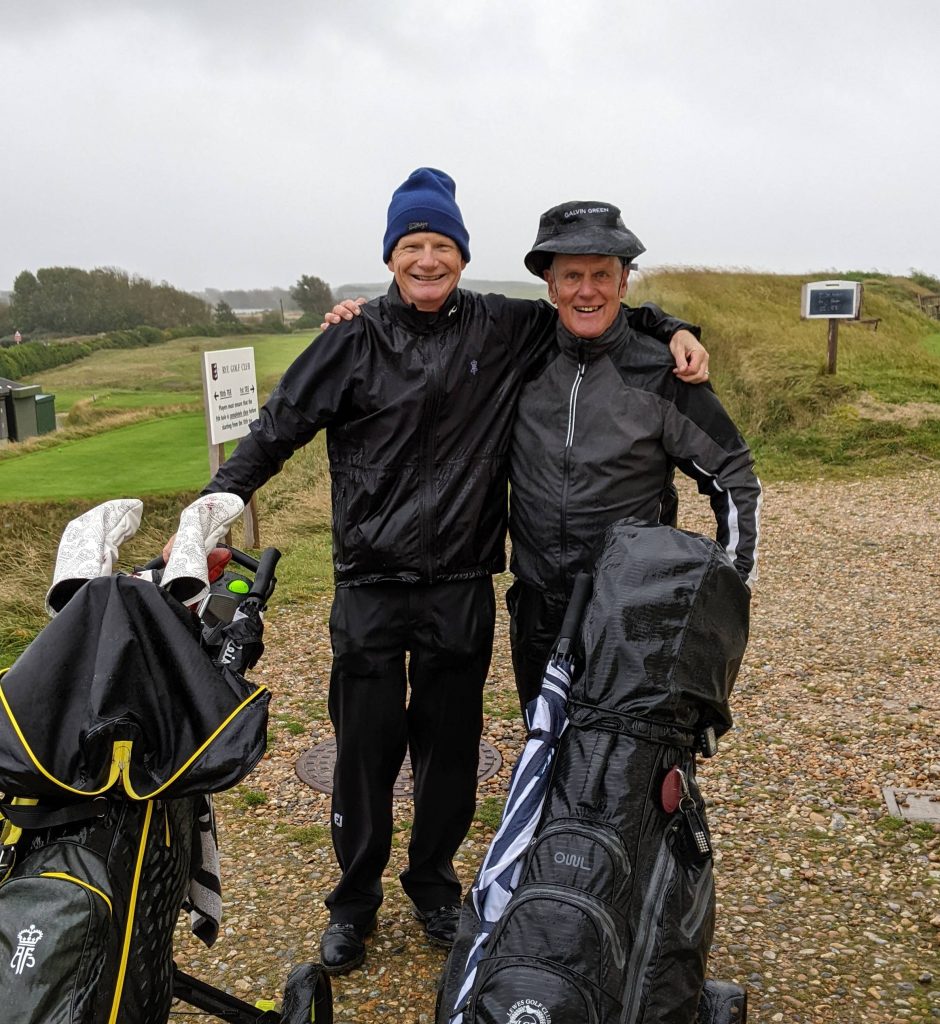 David Barwell and Tony Dunn in semi-final no.2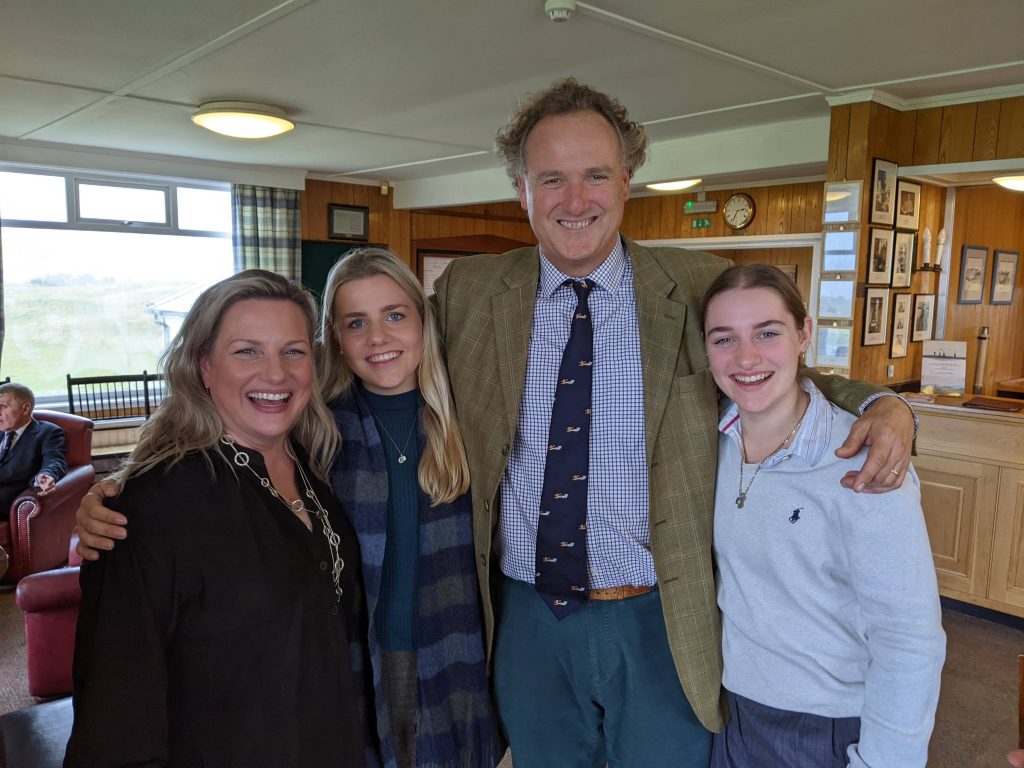 Louise Day, Claire Day, Chris Stephenson and Chloe Day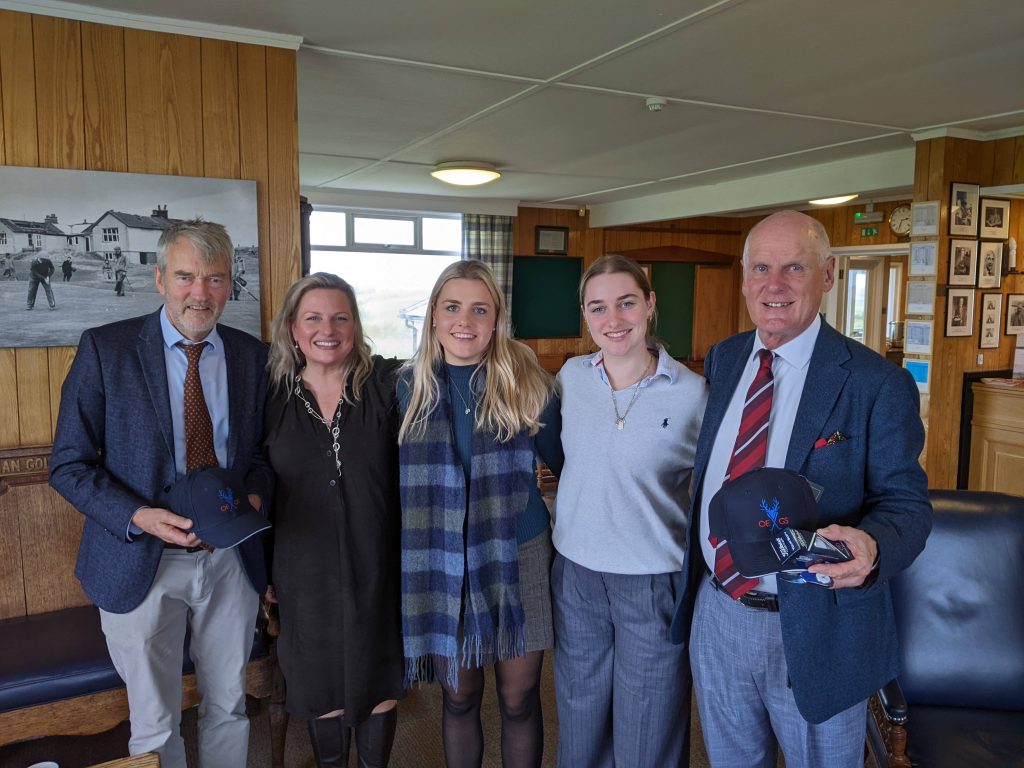 Louise, Claire and Chloe Day with Richard Gourlay and Tony Dunn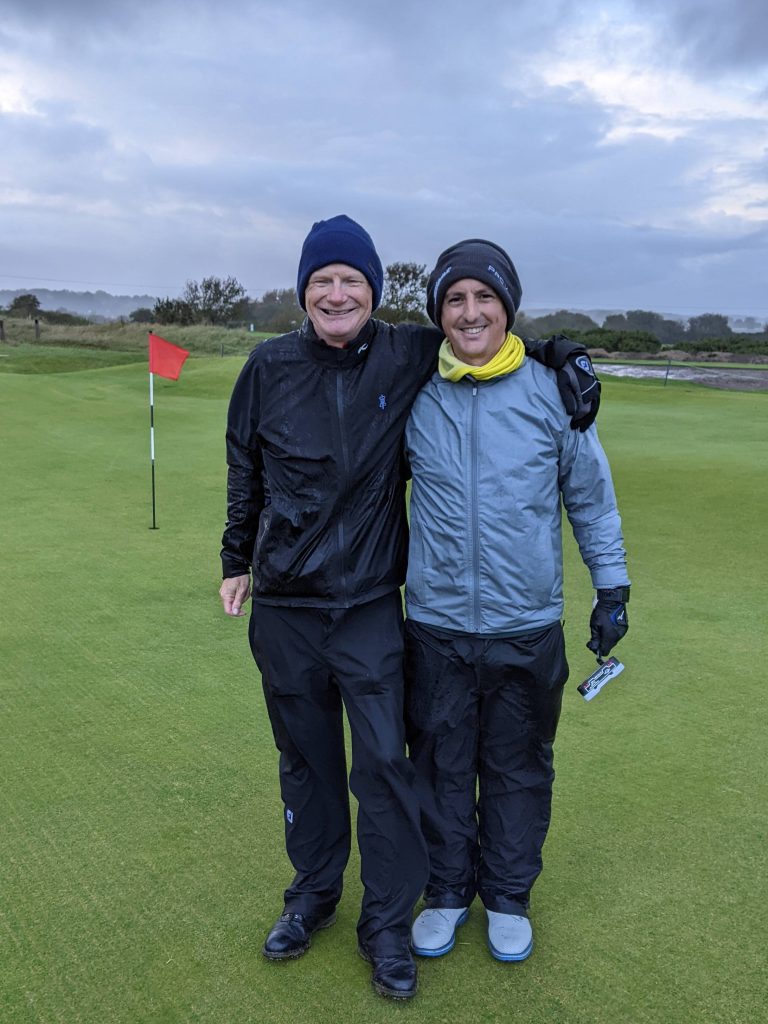 The finalists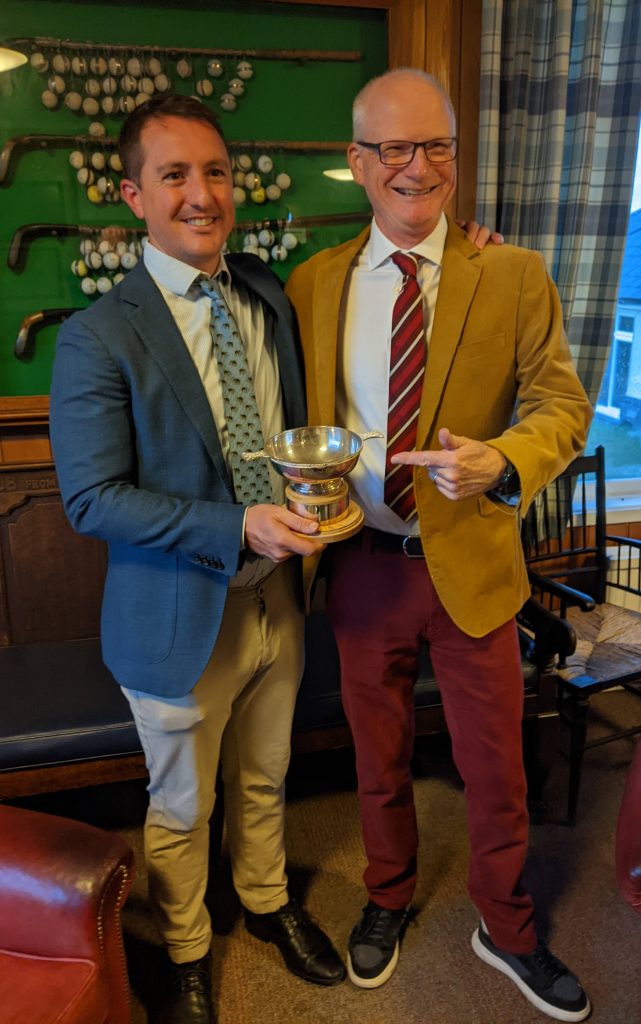 Our champion, Harry Rimmer with David Barwell now indoors and dry.