Jack Hughes wins the inaugural Richard Day Knockout Tournament – Rye GC, 22nd October 2022
The  2022 Richard Day Knockout Tournament reached its conclusion at Rye on 22nd October.  In the semi-finals, Ben Burrows beat Chris Stephenson by an undisclosed margin and then Jack Hughes won by 2 & 1 against Andrew Langlands.
In a very closely fought final, Jack beat Ben but only with a birdie to a par down the 19th.
It was great to have Louise, Claire and Chloe Day along for lunch with Louise and Claire staying on for the prize giving.  David and Tony Dunn and Tony Riddick were also present having themselves played on both the Old and Jubilee courses.
Chris Stephenson was thanked for making this day at Rye possible.  We are also very thankful for Ben Burrows's suggestion that we should hold such a knockout tournament.  28 members of the OEGS entered this year but we hope for a greater number in 2023, including many more younger players.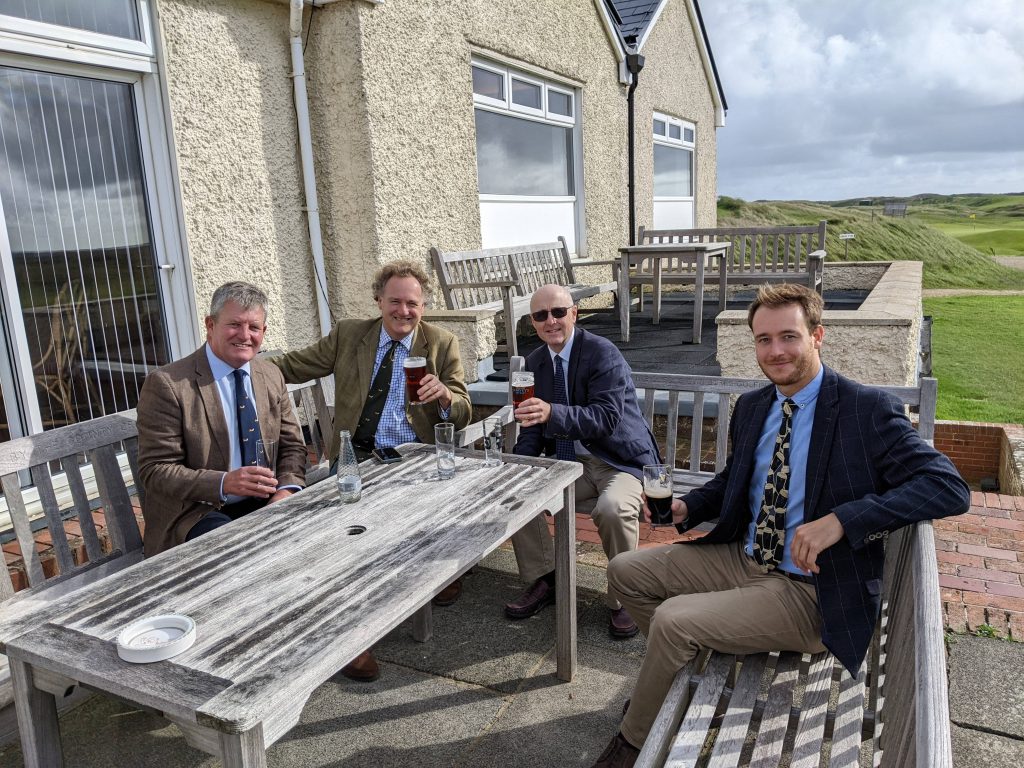 The semi-finalists, Ben Burrows, Chris Stephenson, Andrew Langlands and Jack Hughes.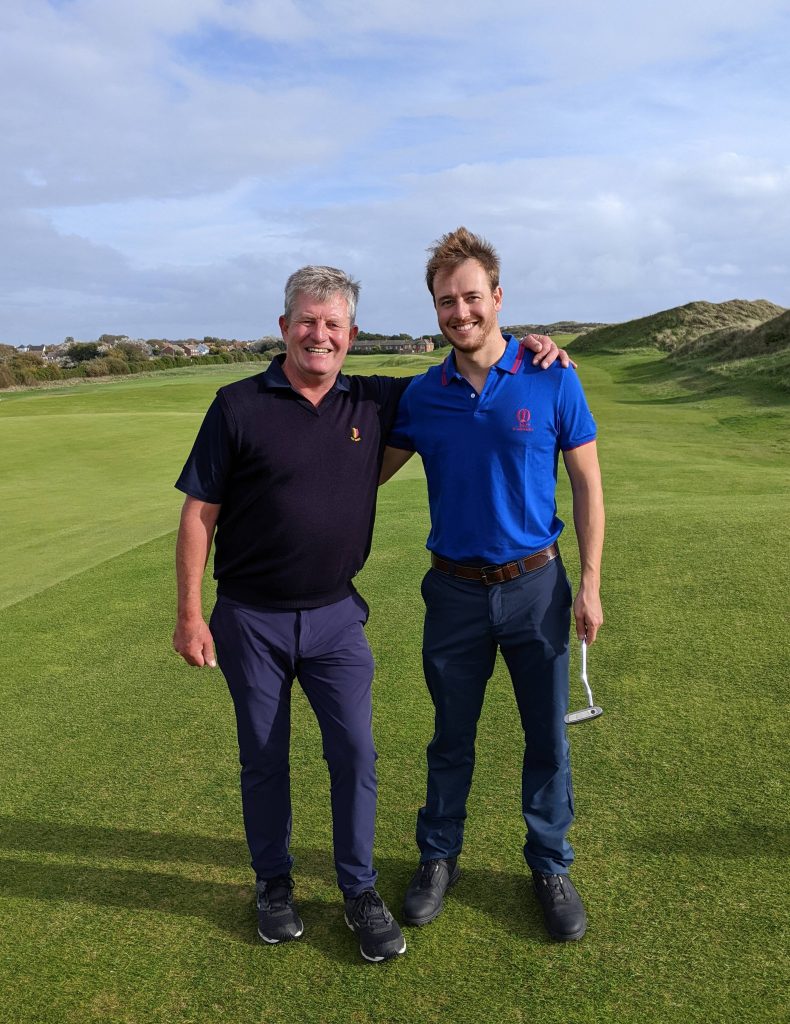 The finalists, part the way through their round.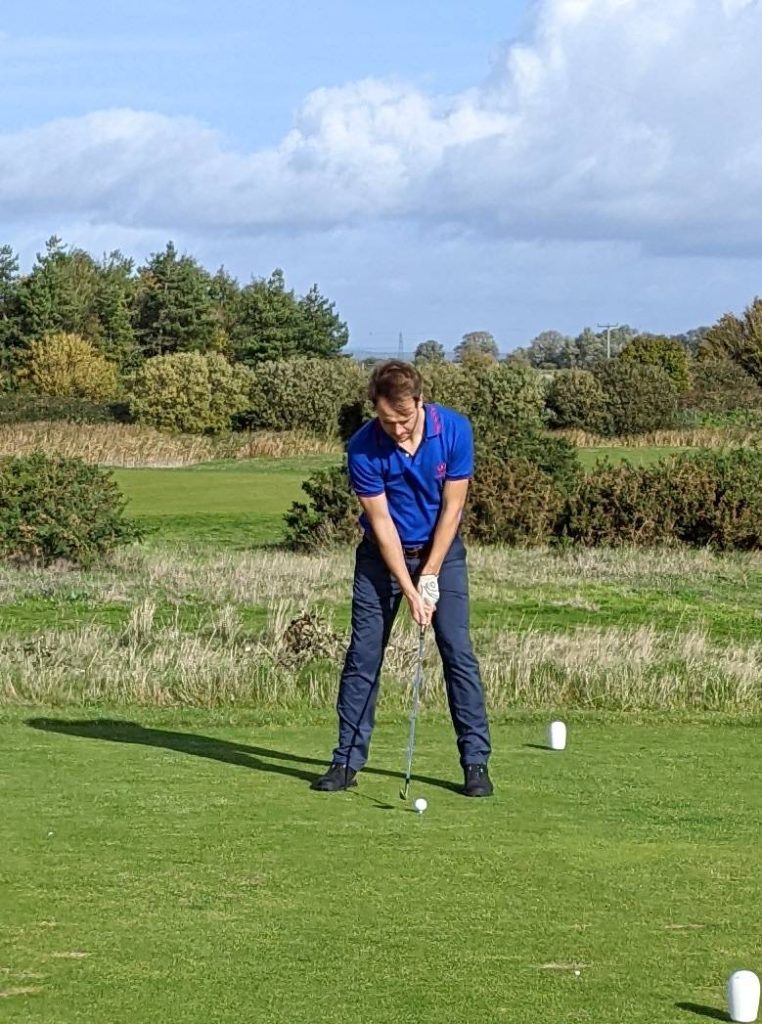 Our champion takes aim…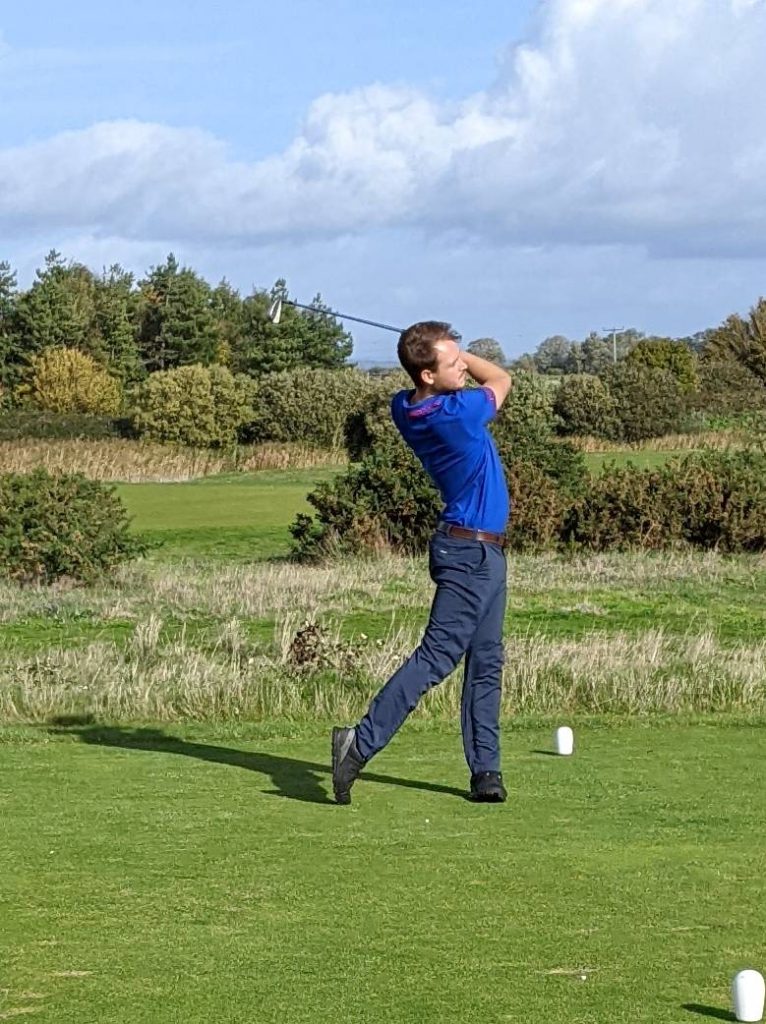 And fires…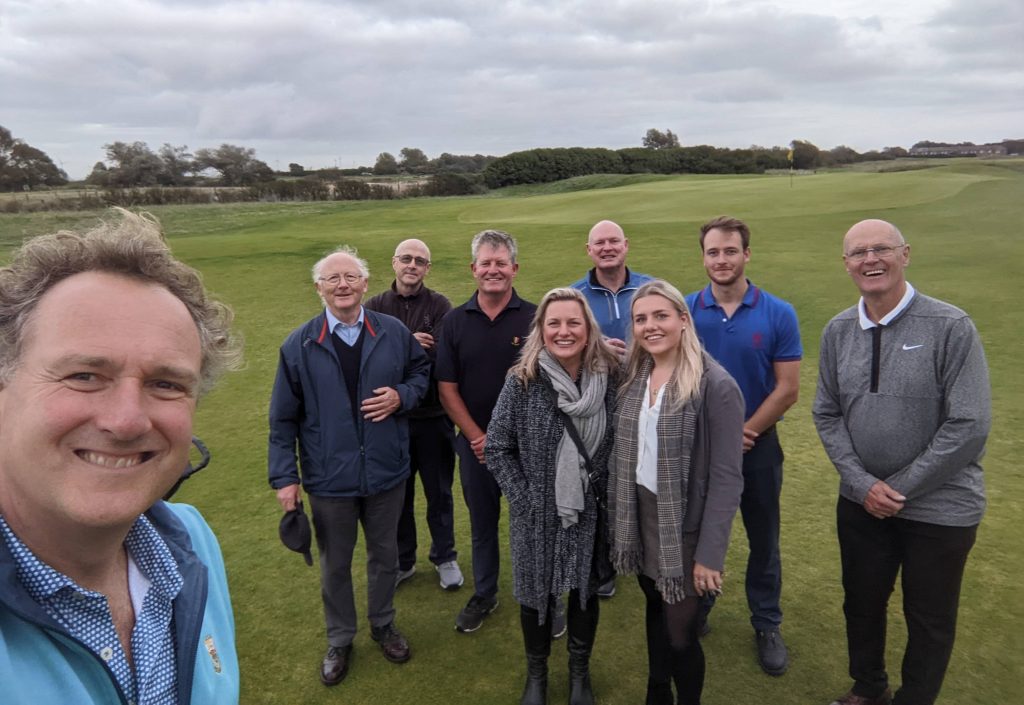 The crowd and contestants at the conclusion of the final.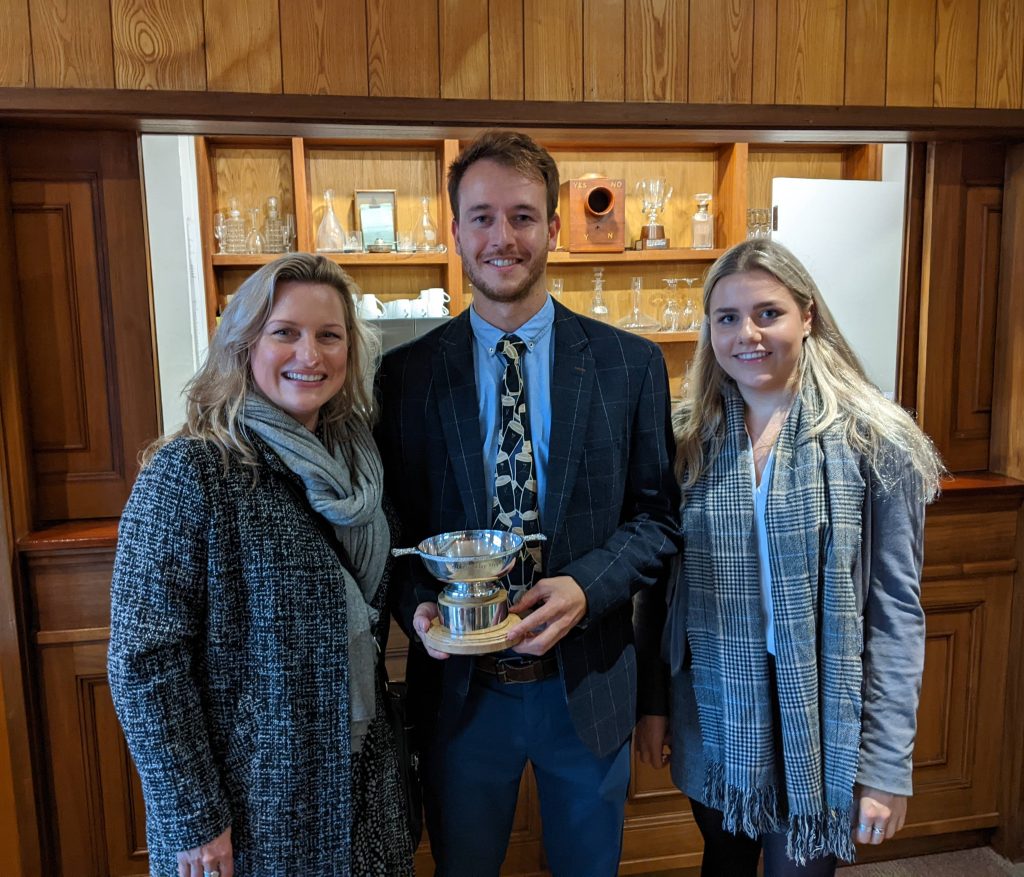 Louise Day, Jack Hughes and Claire Day.