Match vs. Hurstpierpoint on 22nd April 2021
On a glorious Spring day on the Old Course at Walton Heath Golf Club we again took on the might of the Old Hurstjohnians in a 12-a-side fourball match.  And it should be noted that we have played this fixture every year, with the exception of 2020, since 1993.
The match ended in a draw and so Eastbourne retain the "Sussex 2-iron" Trophy having won it in 2019.  We had 2 impressive victories, both by a margin of 5 & 4, thanks to Chris Walker and Patricia Seath and by Grant Leonard and Paul Wickman.  David Sibree and Mat Grover went down by 3 & 2 and Ian Henley and Ben Burrows lost by 2 & 1.  David Stewart and Colin Farrant halved their match and the same applied to our match manager Hugh Price and his partner, Mark Winstanley (but only when opposing match manager Jeremy Waud birdied the 18th hole).
Hurstpierpoint's President, Rob McCowen had a hole-in-one at the 7th hole.  This resulted in a most generous supply of champagne at the al fresco dinner that followed the match.  I understand that there has been one previous hole-in-one in this long series of matches but that this was at a par 4 !!
Our thanks go to the respective match managers and also to Walton Heath Golf Club for allowing us to play in these still quite constrained Covid-19 times and for providing a splendid 3-course meal.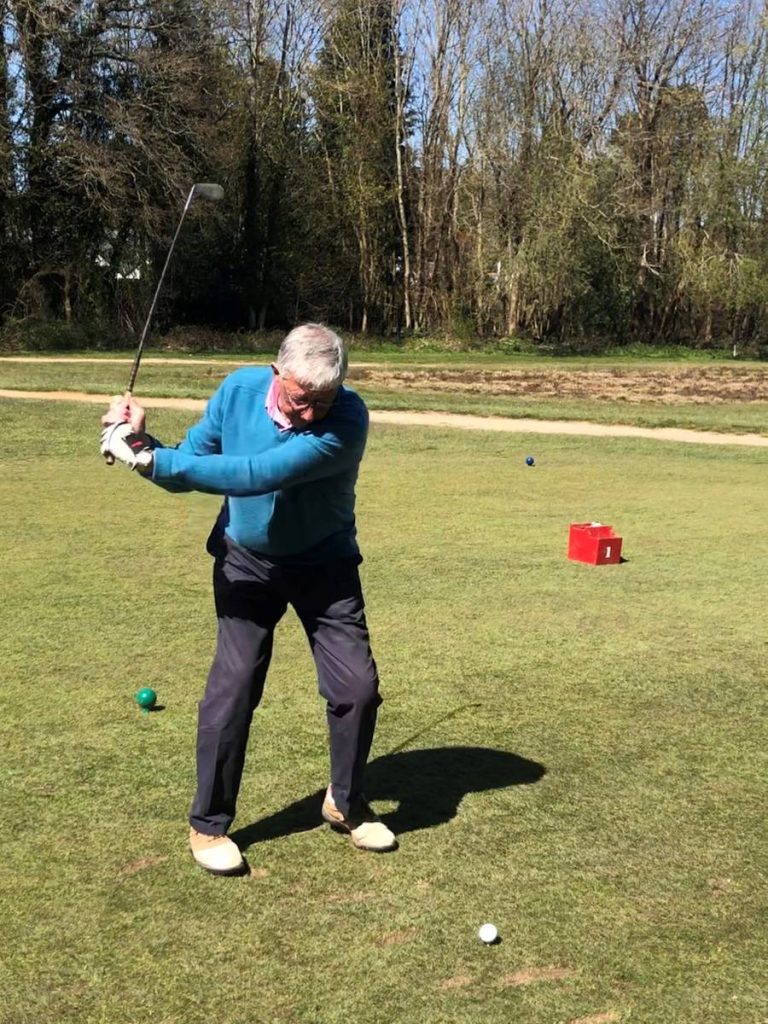 Hugh Price teeing off with the Sussex 2-iron.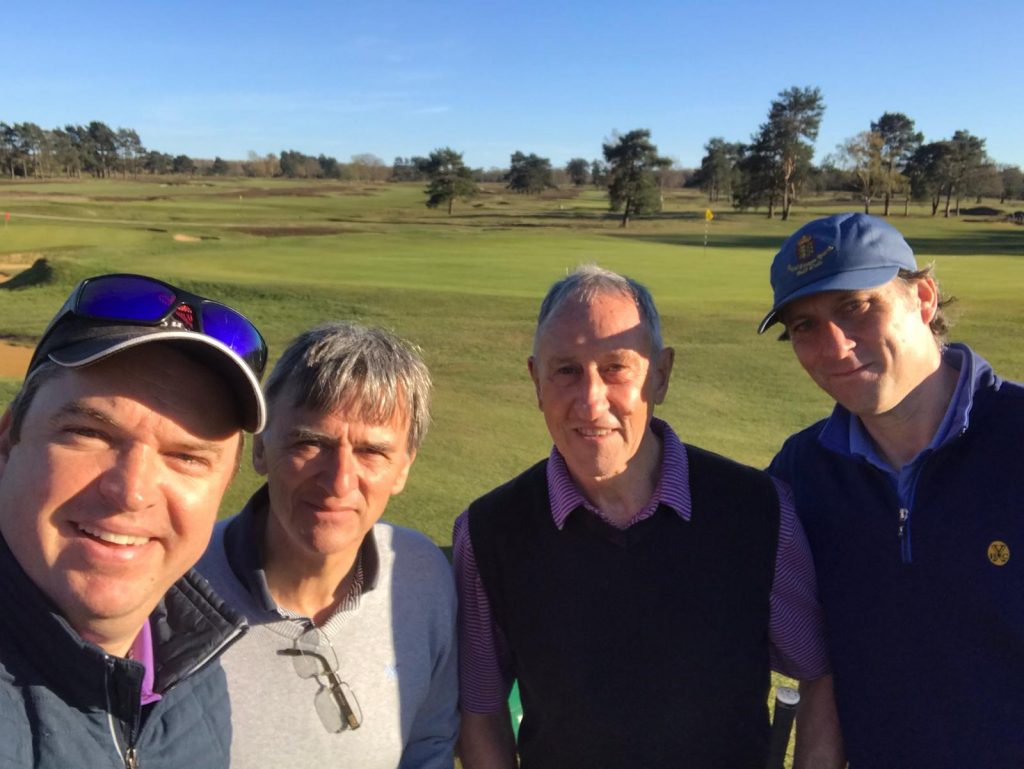 Dan Burstow (OHJ), Paul Wickman, Andrew Heath (OHJ) and Grant Leonard.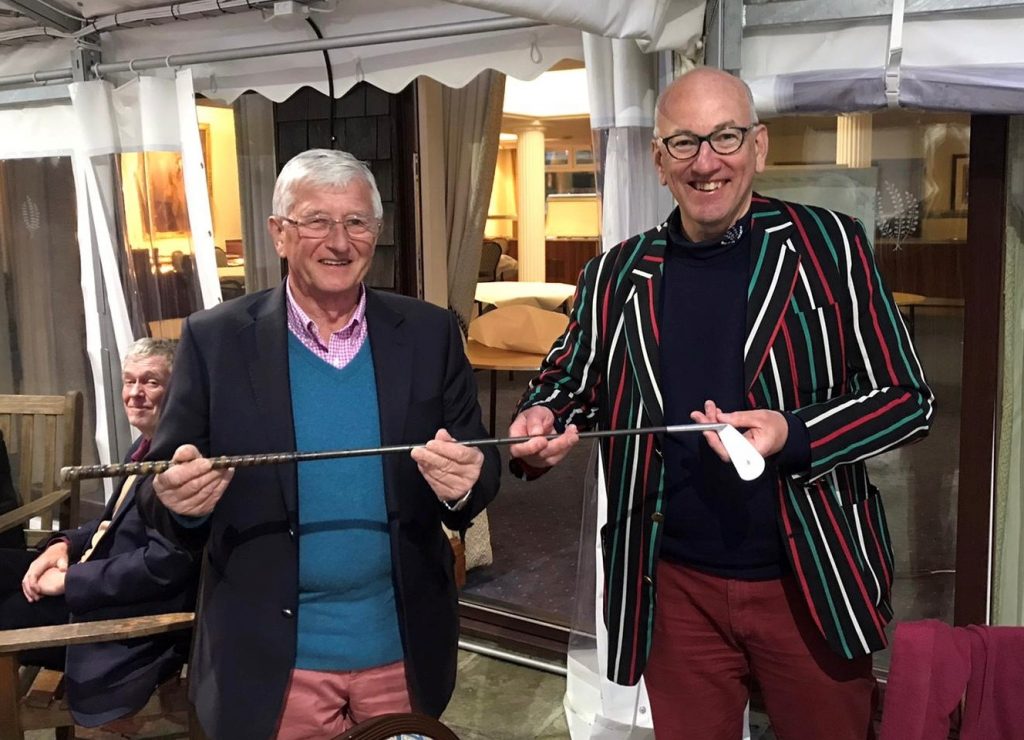 Hugh Price being presented with the Sussex 2-iron by Jeremy Waud.