OEGS retains King's crown
The sodden skies did not deter a merry band of OE golfers from turning up at Rye on 4th July for the annual fixture against the old enemy, Old King's Canterburian GS. This was the first fixture since the sad loss of Richard Day and with his usual impeccable timing he parted the clouds and the sun shone down on a proper thrashing of the OKGS for the second match in succession.
This year was notable for many reasons. We raised a glass to Richard, a stalwart of this match and the OEGS and we were joined for the first time by Richard Lock (School '81-86) and his son Toby, who left the College this year. Toby, playing off scratch, starts a golf scholarship in Fort Lauderdale in August and is a prodigious talent. Despite all of that talent, he was still not able to shepherd Grant Leonard to a point in the morning. Toby (a member of Rye for many years) found himself in places on the course that he never knew existed and they were the only casualty in a 4-1 lead at lunch.
Suitably refreshed, the merry band of OE heroes stormed out to all parts of the links to continue in the same vein. The President (playing a single) secured his habitual second point of the day and led home another 4-1 win, to complete an 8-2 overall drubbing. (Or it might have been 10-2.  Whatever, it was a very convincing victory.)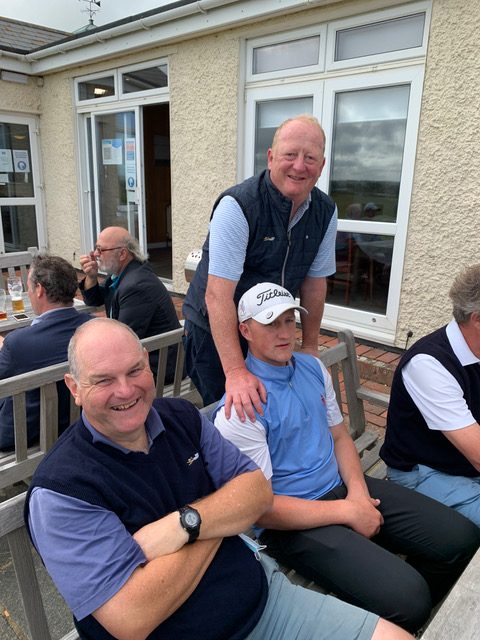 Patrick Hole and Richard Lock resting on his son Toby.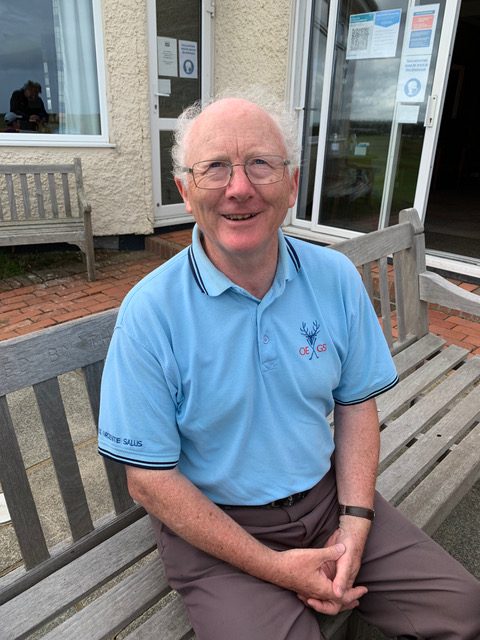 President Chris Walker suitably happy after his afternoon singles victory.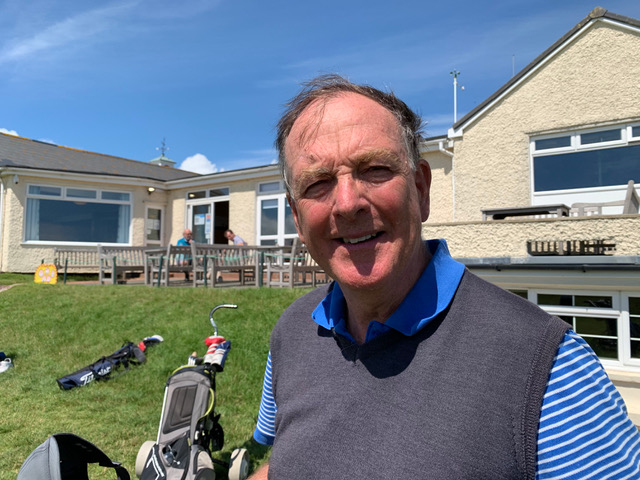 David Stewart and behind him a trail of golf equipment.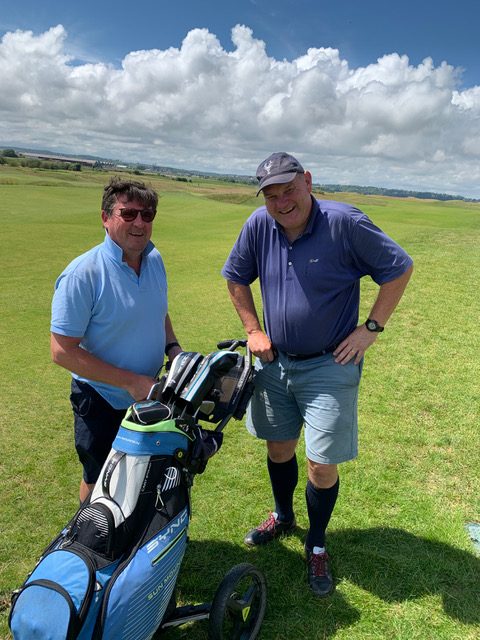 Andrew Close, Patrick Hole and sun at the end of the day.