OEs vs. the College 18th May 2023
The OEGS fielded a team of 7 players at Royal Eastbourne GC against what, I am very pleased to report, is becoming an ever stronger team from the College itself.  Everyone appears to have had a good time and we trust that we left a good impression of the OEGS and strengthened the bond between golfers at the College and the OEGS.
Sadly the OEGS team went down to a 3-1 defeat.  Colin Farrant and our star man, Peter Walker lost to the feared Shakespeare boys but did manage to take them as far as the 16th hole.  Ian Henley and Tony Dunn lost on the same hole but David Dunn and Iryna Photiou (playing against her son) only yielded on the last green. Our match manager, Peter Henley, playing singles, managed to win a point for the team to avoid the "bagel", only to find that, when he got in, his team had eaten all the sandwiches.
Thanks to all the pupils who played against us, our team for turning out and Peter Henley for managing the OEGS team.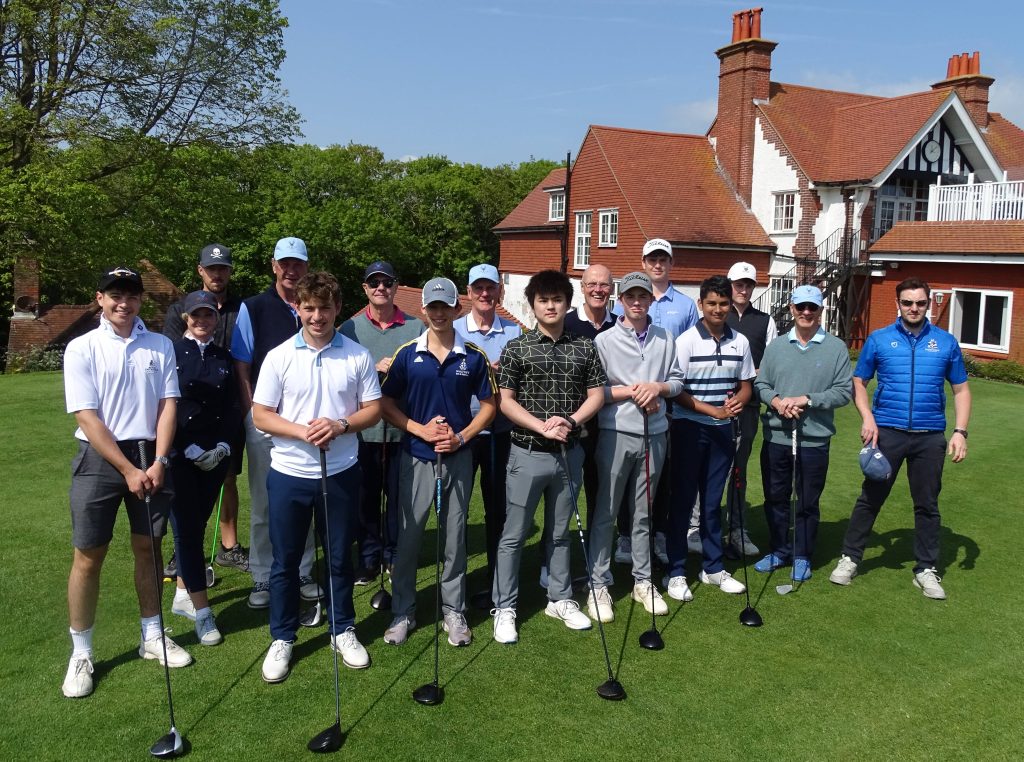 The OEGS and Eastbourne College teams preparing to do battle.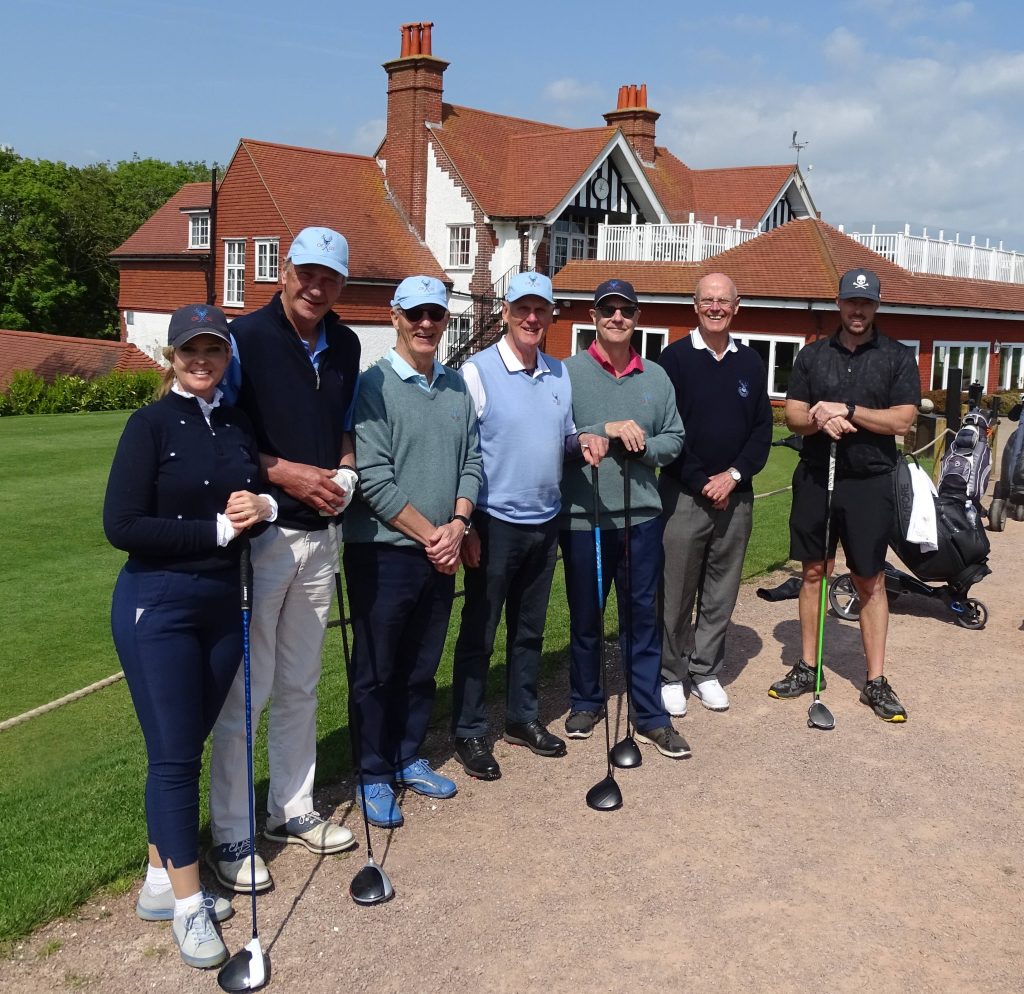 The OEGS team.