Richard Day (Gonville 1982-87)
It is with great regret that I have to report to members of the OEGS that Richard Day passed away peacefully on 6th April 2021, aged 51, after a short but valiant battle with cancer.
Chris Walker.
Chris Stephenson has kindly contributed this appreciation of Richard:
Just as he had been at the crease, in the scrum or whacking a short corner, he was fearless and stubborn to the end. To all of those who knew Richard in his school days, his sporting prowess will be the first thing to recall; he captained the cricket and hockey elevens and played rugby for the first XV, all with great distinction. He was also head of house and a school prefect (much to the amusement of his friends, of whom there are many). He loved playing OE cricket and latterly became a key member of the OE Golf Society, playing regularly at Rye and also for the Halford Hewitt side.
But he was so much more than a very talented sportsman. He was incredibly kind, hardworking and, above all else, devoted to his family. He will be remembered as a thoroughly good man. After school he built a formidable farming business alongside his wife Louise. He brought the same determination and grit to his working life as he had displayed on the sports field. He transformed the family farm into a huge success story, employing many hundreds of people. Richard will be much missed by all who knew him, but none more so than his wife Louise and his 'girls' Claire and Chloe. He was devoted to all of them and they to him.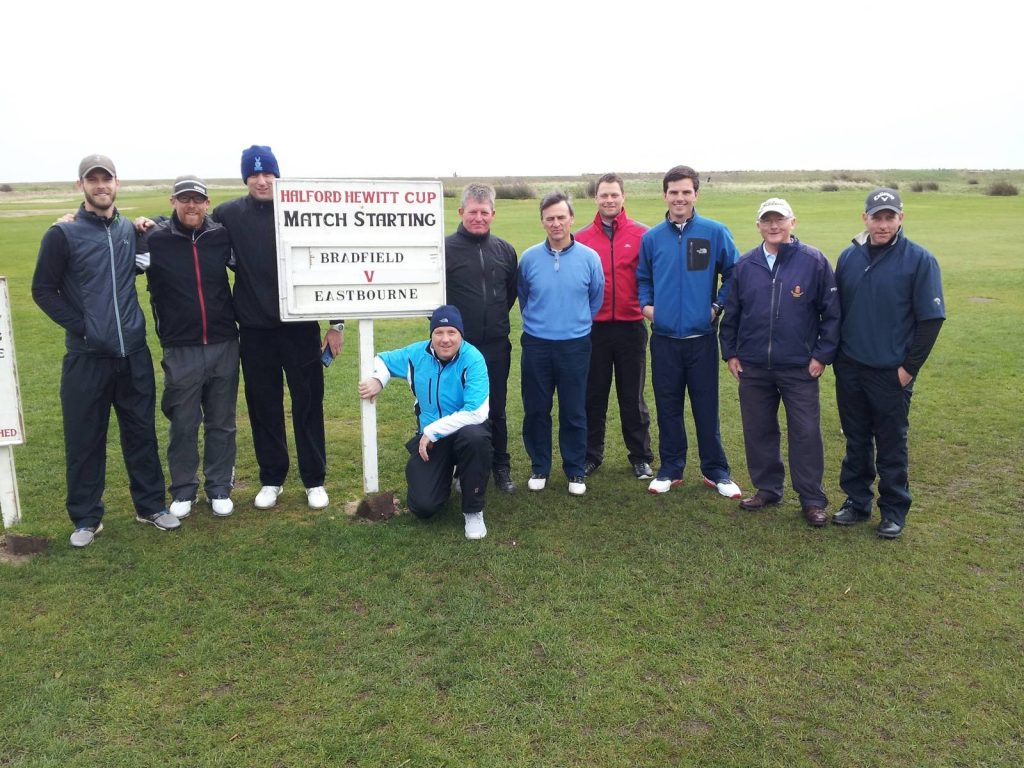 The 2016 Eastbourne Halford Hewitt team at Royal Cinque Ports Golf Club with Richard Day on the extreme right.