Texas Scramble – Sunday 11th September Reigate Hill GC
16 OEs assembled at Reigate Hill GC on Sunday September 11th for a Texas Scramble competition. The day was aimed at the younger OEs but was supported by some older members to buy beer and make up the numbers.
The handicap range went from scratch to 28, and the beauty of the handicap system was that there was a difference of just 5 Stableford points between the first and last teams.
Our President was first up with his hickory clubs and set the tone with an exemplary drive down the middle of the first fairway.  To avoid a shot by shot account, the highlights were:
Longest drive – won by Peter Walker – a 340 yard monster.
Nearest the pin on a par 3 – won by Chris Walker but Josh Curryer was also very close.
On the second hole, a par 3, Christian Trzebinski, clearly inspired by his girlfriend caddying for him, got a hole in one. The shot of the day.
The winning team with 52 points consisted of the Reeves boys and their House Master, Ian Sands, led by Josh Curryer with his house mates Mathew Rust and Gearoid O'Callaghan.
Prizes were presented and hand shakes all round and plenty of banter. The day was sponsored by the OEGS and prizes were branded OEGS merchandise. Thanks to all who attended and the OEGS hope to repeat this fixture again next year and expand the participation with a couple of more teams of younger OEs to enjoy golf and fun together.
Colin Farrant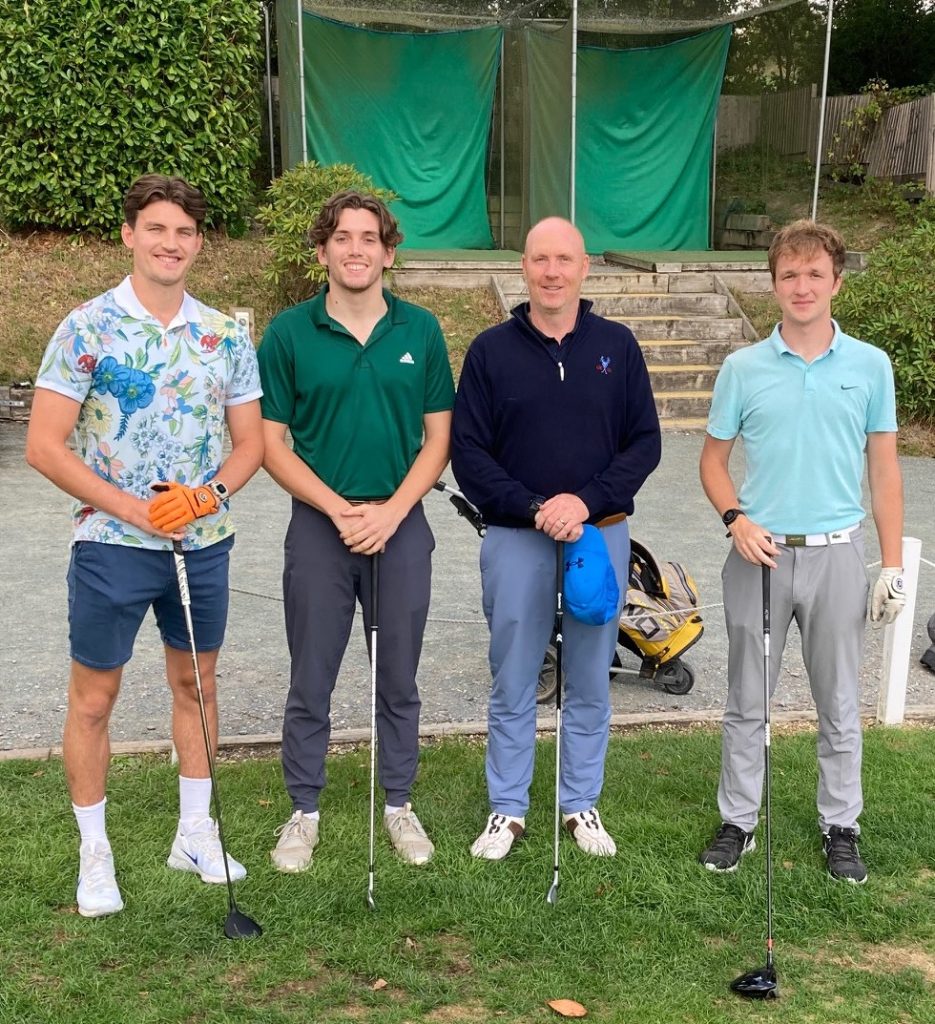 The winning team, from left to right: Matthew Rust, Gearoid O'Callaghan, Ian Sands and Josh Curryer.