2021 Cyril Gray Tournament
The Eastbourne team of Mark Winstanley, Patrick Hole (replaced by Jay Lorton after the first day), David Barwell, Chris Walker, Paul Wickman and Ben Burrows put in a magnificent performance at Worplesdon GC between the 24th and 26th June 2021.
We lost in the first round of the main Cyril Gray Tournament to Taunton, despite David and Chris winning their match on the 19th.  But we then went on to reach the final of the Plate competition (which is also a scratch foursomes matchplay event involving 3 pairs).  In the Plate we beat Epsom, Gresham's and Dulwich before losing to Watson's in the final.
Edinburgh Academy won the main event, beating Rossall in the final, so it was a clean sweep for schools from Edinburgh.
It was great to still be playing on the Saturday afternoon, something that we have only experienced once before, in 1984 (also in the final of the Plate).  The course was in wonderful condition and the weather was excellent.  Our thanks go to the 7 OEs who took the time and trouble to represent Eastbourne over the 3 days of competition.  They take home many happy memories.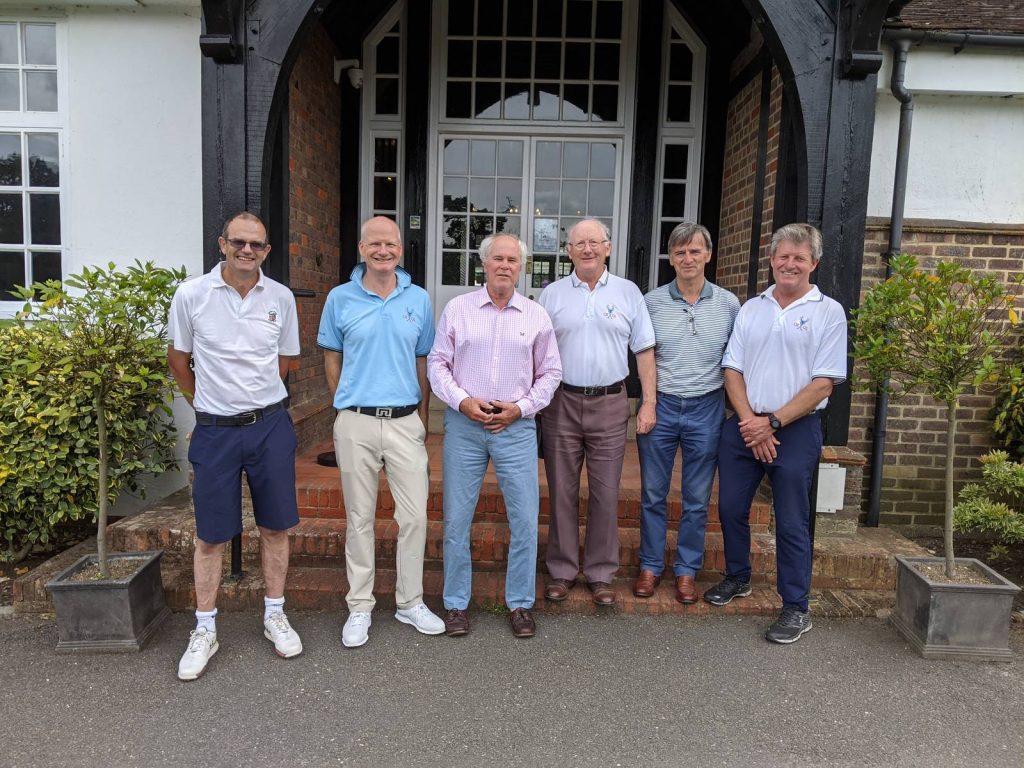 The Eastbourne team from the Plate Final, left to right: Jay, David, Mark, Chris, Paul and Ben.
Jay, David and Ben, poised, ready for yet another round.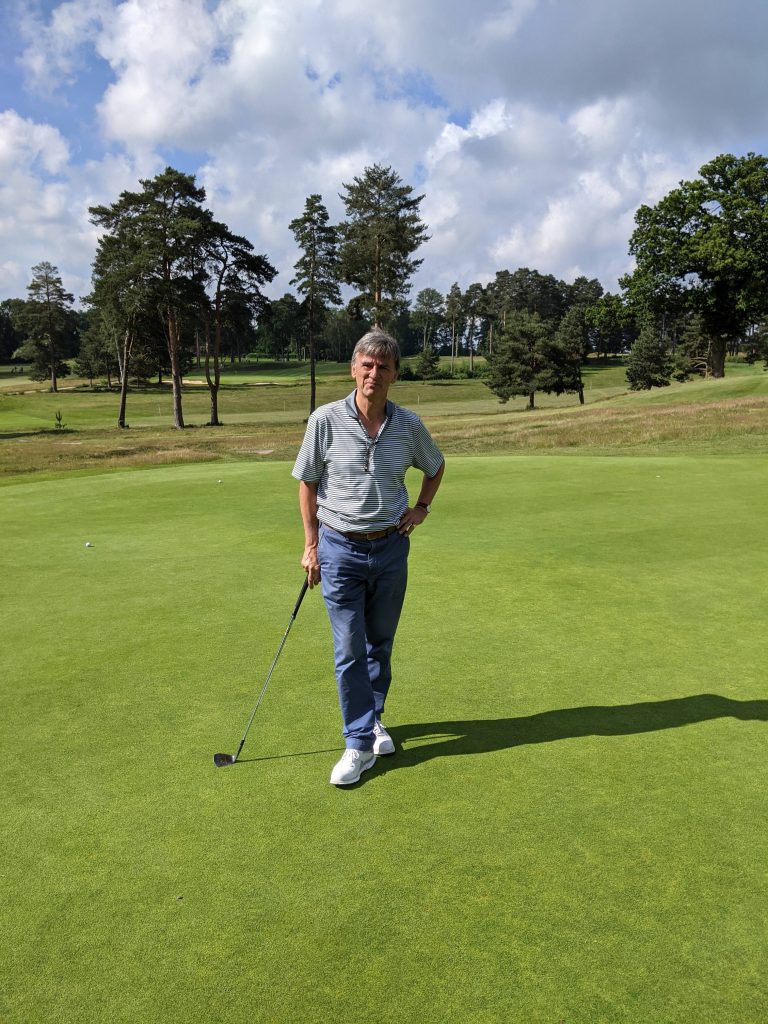 Paul, also poised, in front of some magnificent golfing scenery.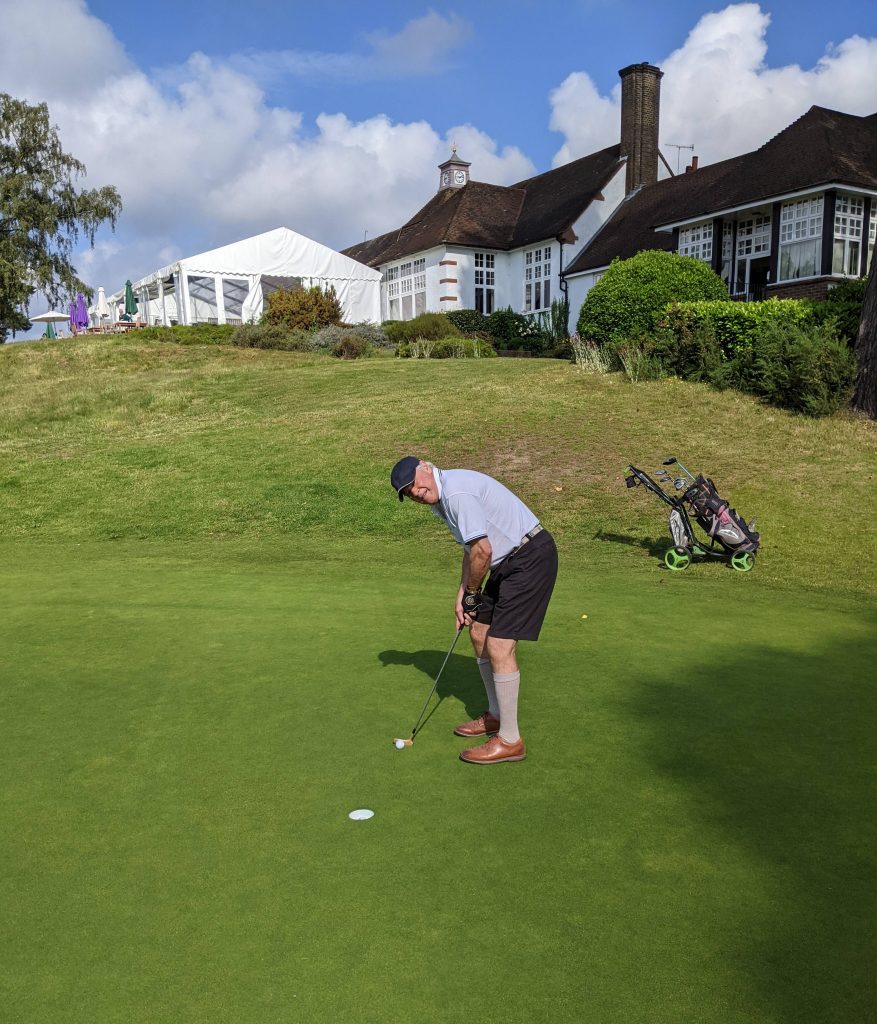 Mark readying himself for yet another appearance in the Cyril Gray (20 years after his first !!).