OEs vs. Hurstpierpoint – Walton Heath 21st April 2022
Another match in this long running series which started in 1993 and a super day on the New Course at Walton Heath GC. There were 6 fourball matches but, despite close results in the first two of these, we came up short, losing by 4 matches to 2. Tony Dunn and Patricia Seath playing top won 1 up. Chris Walker and Mark Winstanley fought back from 4 down with 5 to play but ended up losing 2 down. Our other point came courtesy of a 5 & 4 victory from Grant Leonard and Ian Henley. Hurstpierpoint were just too strong for us in the other 3 matches. But the weather was great and the dinner after the golf just superb. By next year we should have a few OE blazers to offset the many, very brightly coloured Hurstpierpoint ones.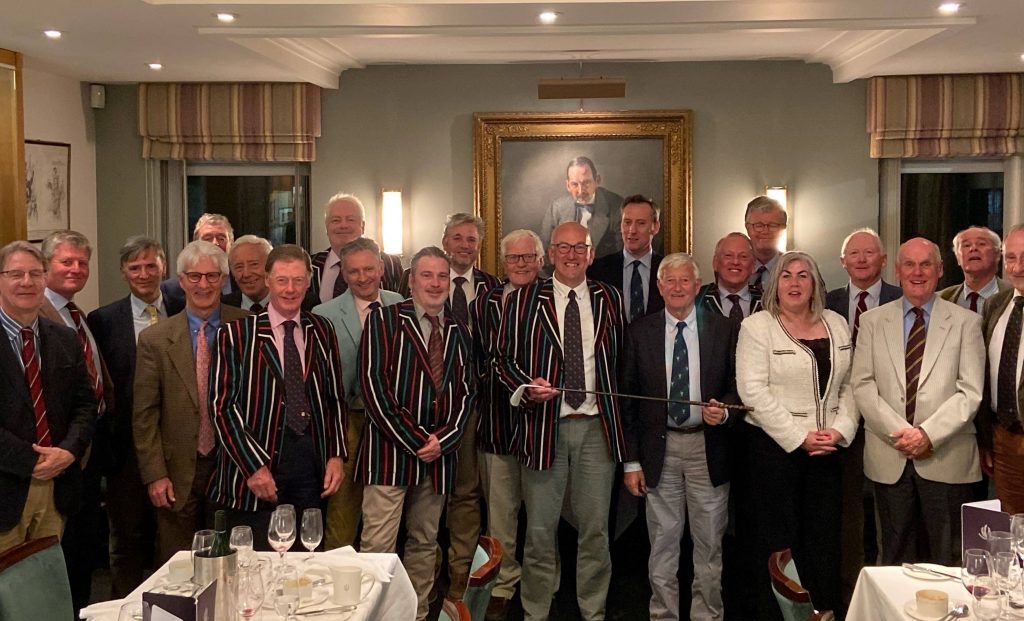 The Sussex 2 iron being presented to the victorious OHJGS team under the watchful eye of William Herbert Fowler, the designer of Walton Heath's golf courses.